So, I grew up with a Secretary in our house. It was so confusing when I applied for a job as a Secretary and found out it involved more than just standing in a corner, holding stationary and office supplies while displaying antique glass pieces. I had never seen our Secretary answer phones and make coffee!!!
Ok, ok. I eventually figured out that the Secretary in our house growing up wasn't the same as the Secretaries I met in business offices. And yes, I now know the politically correct term is "Administrative Assistant." Had that term been around as a child, I could have avoided a lot of confusion!
So, back to the Secretary in my parent's home. Apparently our Secretary has been part of our family way before I came into the picture. In fact, our family Secretary served my grandparents and their grandparents. I will refer to the Secretary as a she as men were most likely not Secretaries during the time she began her occupation.
As far as I can figure, this elegant lady was born sometime in the early 1900's. Her birthplace is unknown, but she served someone by the name of "Grandma Wright" until...
"Grandma Wright" passed her on to her son Nelson in 1936.
From there, she served Nelson until passed on to his son, Orville.
Orville then sent her on to live with his daughter, Opal (my grandma).
After Opal's passing, she went to live with my dad, Keith in 1973...a short time before I was born.
It's all recorded right here on her passport (last names blurred for security purposes):
Where will she go next you ask? Well, I think she might go to stay with my sister. Somehow she has staked a claim on her. Which is ok. Neither one of us get too bent out of shape over material things.
But for now, look at how she so diligently serves my parents.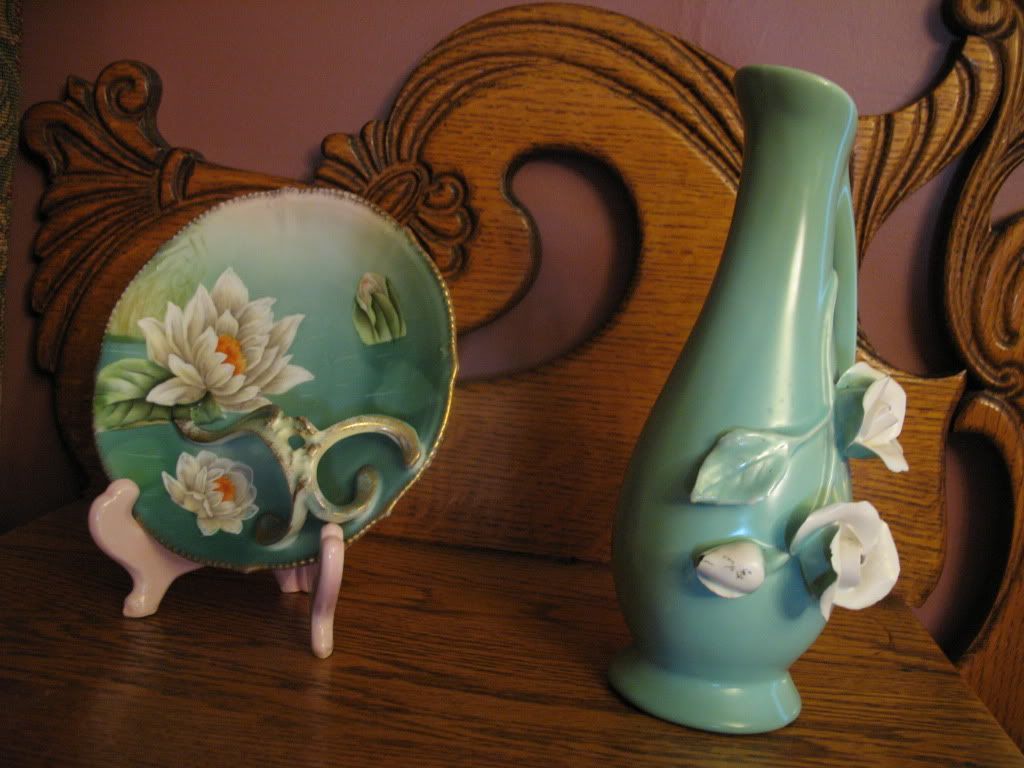 Pieces she displays include:
1. Hand-Painted plate owned in 1913 by an ancestor on my mom's side.
2. Glass pieces from my Great-Grandma
3. Bowl from another Great-Grandma
4. Blue bottle, spoon, and ink well were found on the property of my parent's Victorian Home.
5. Other gifted collectible items including Cranberry Glass (some Fenton) and Hull Pottery.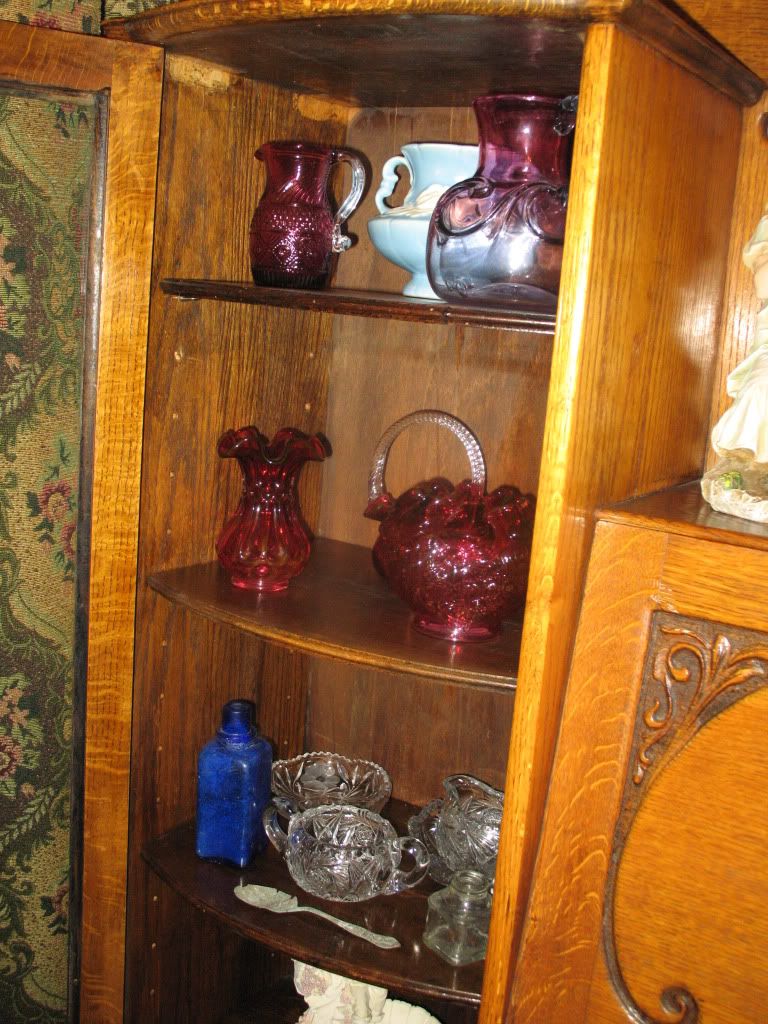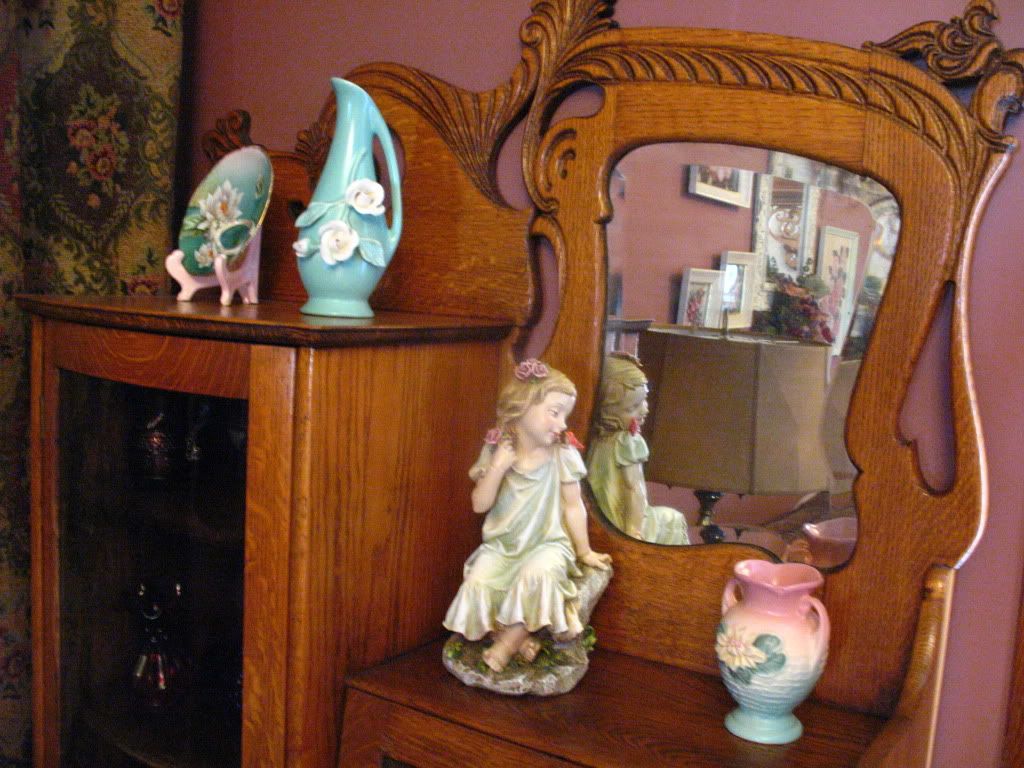 Doesn't she serve their home well?