Read
HERE
about our quaint little story about how we came to be owners of this crazy project last November. We began our journey with ambition...planning, gutting, planning, gutting. THEN horribly cold temperatures hit, the propane burned quickly (even with keeping the building at 50 degrees), jobs changed, family moved in, and then SUMMER hit.
Okay, lots of excuses as to WHY this project is moving along slowly. BUT, the important thing is, it is moving. Did I mention, slowly?
Keep in mind the little saying that "things get worse before they get better." We are in the midst of that truth right now. Hard to believe that less than only 2 years ago, this was a functioning church 3 days out of the week.
Here's how it looks NOW.
MAIN Level (where church services took place):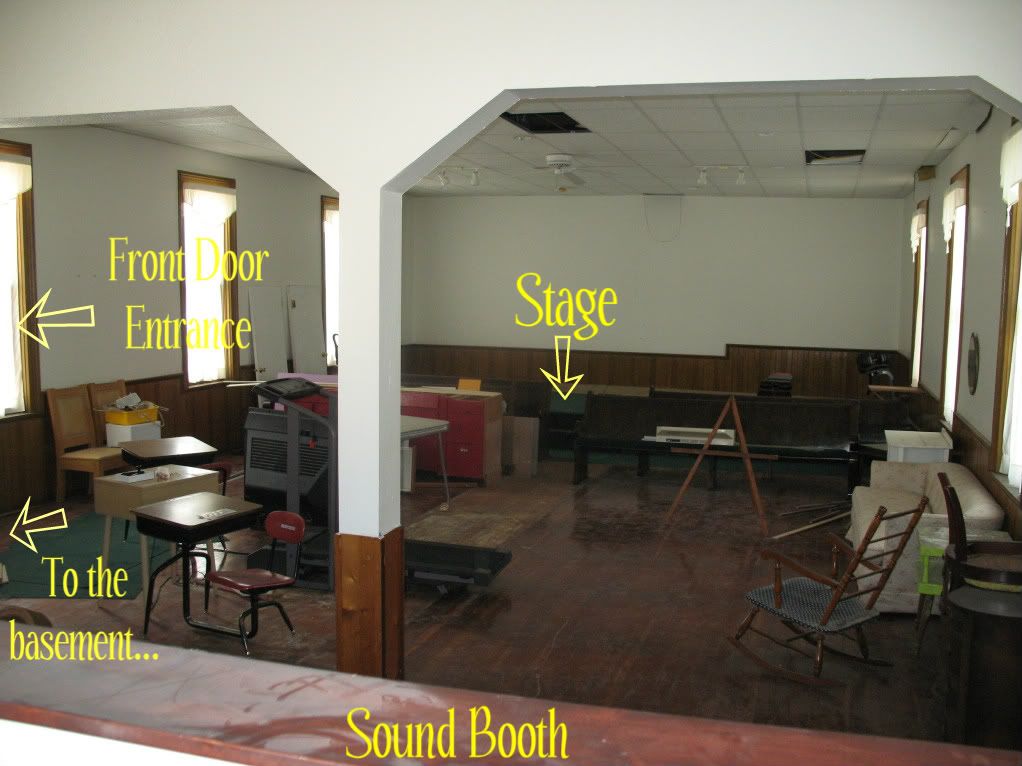 Now on to the Basement where we plan to turn into a fully functional living space with 3 bedrooms.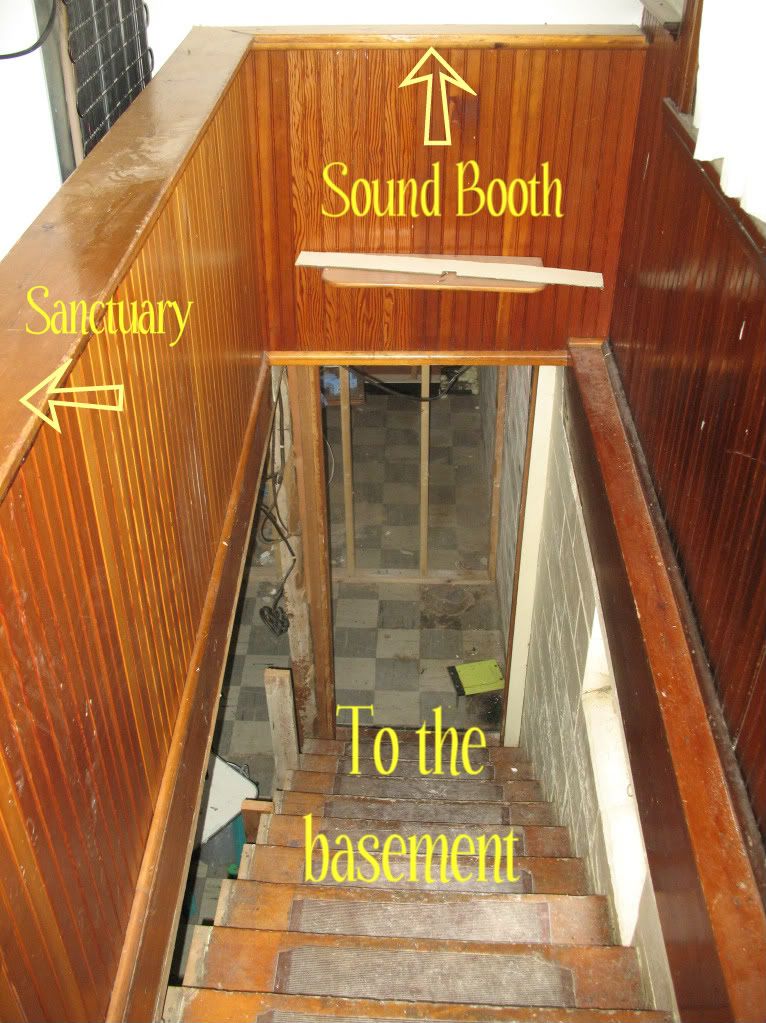 Looking into the basement from the stairway (plans in yellow):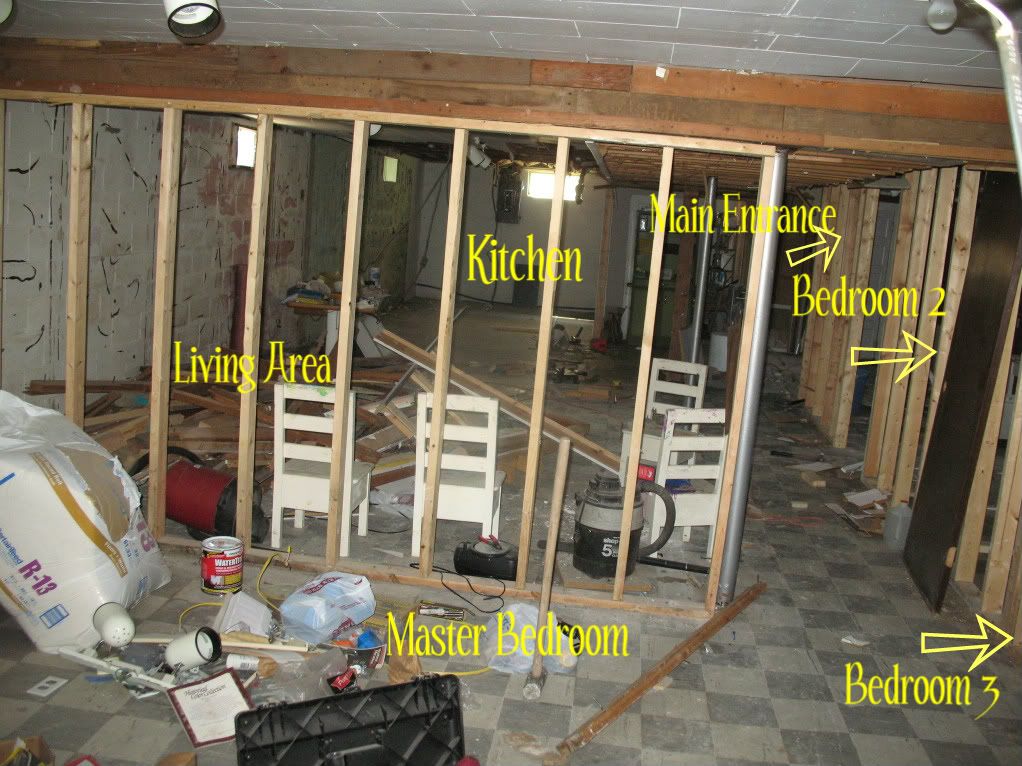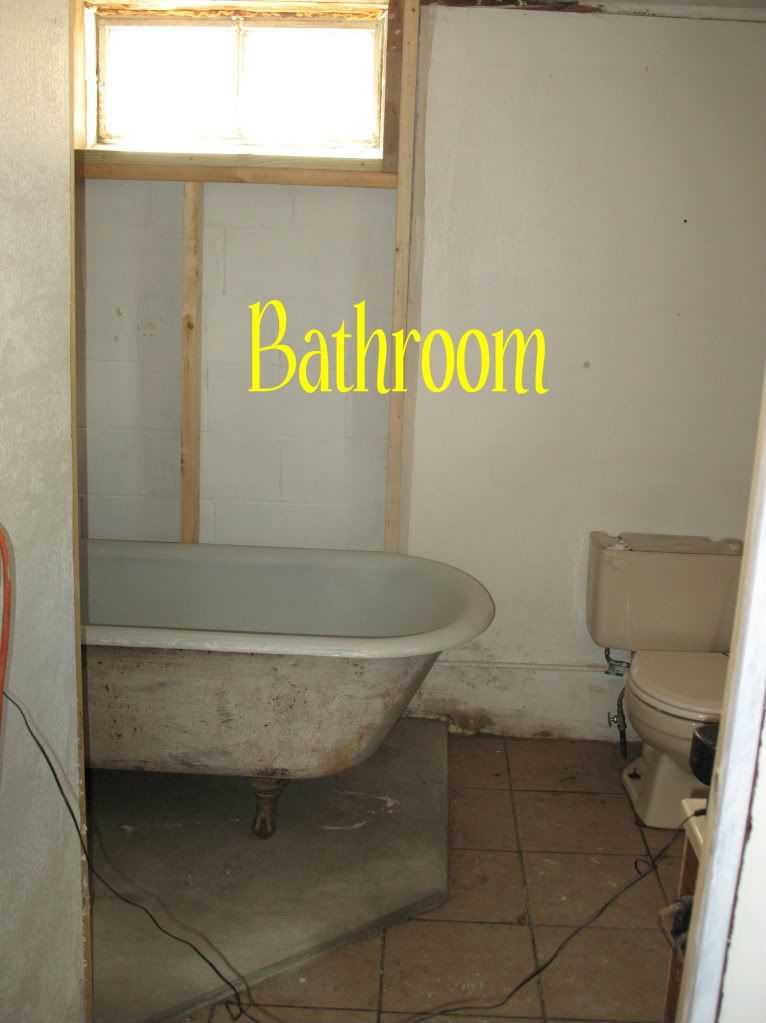 As you can see, there's lots of work to be done. This week we're just working on getting it cleaned up inside and out, finish gutting, and keeping the humidity out. We'll finish painting the exterior when the weather cools down.
Wish I had more to report!