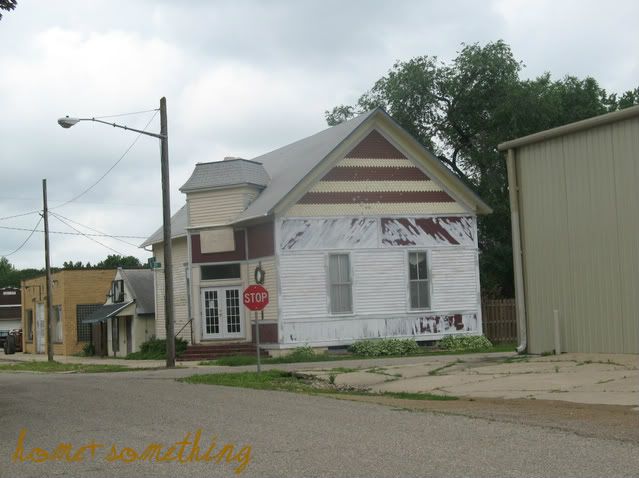 This is the building we long to someday call HOME or at the very least make it liveable for someone else to call HOME.
It's a funny little story about how we came to own this cute little church building.
This little church has been my church off and on since I was about the age my daughter is now.
Through a series of events
, including marriage, children, and bible college, our family made this church our church home once again. In fact, my babe started and ended his "formal ministry" as an "Associate/Youth Pastor" in this building and the neighboring building (the little one to the left) aka "The FireEscape."
A couple of years ago, our church congregation was able to purchase the old abandoned high school across the street, leaving this charming old church building vacant. A family from the church at the time bought this old church and "The FireEscape" with plans to make it their home.
After another
series of events
, the family decided to give the old church building to a single gal who had just graduated from college. After another
series of events
, the single gal decided to move whereby my visionary husband asked for how much she would like to sell the building.
Within a week, and permission from the original donor family, the building was given to our family for which we only were asked to recoup the gal's expenses of $800 in materials already put into renovating.
Crazy little story, huh? Well, God is like that. We've never owned a home and the first home we own, we REALLY own. Within 2 months, we also completed a debt repayment program a year early.
We continue to live debt-free with the exception of student loans. We don't drive the nicest vehicles and we don't charge vacations on credit cards, but I continue to have the ability to stay home with my kids and live debt-free....something I remind myself whenever I have a pity-party over my wardrobe choices.
ANYWAY, one of the first orders of business for this eye sore on the corner of the block, is PAINT. I happen to know a little about how to go about that!
Coming up with a color scheme, however, is becoming an overwhelming task. Just when I thought I had it figured out, I noticed the two houses to the north were too close to being the same color. Back to the drawing board.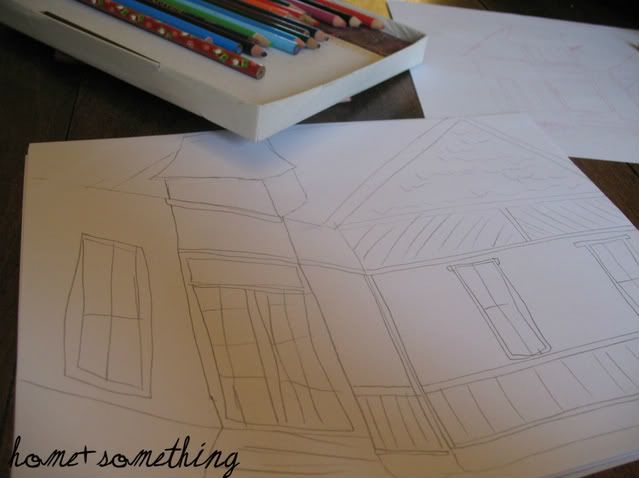 Any ideas? It has to include at least 4 colors.