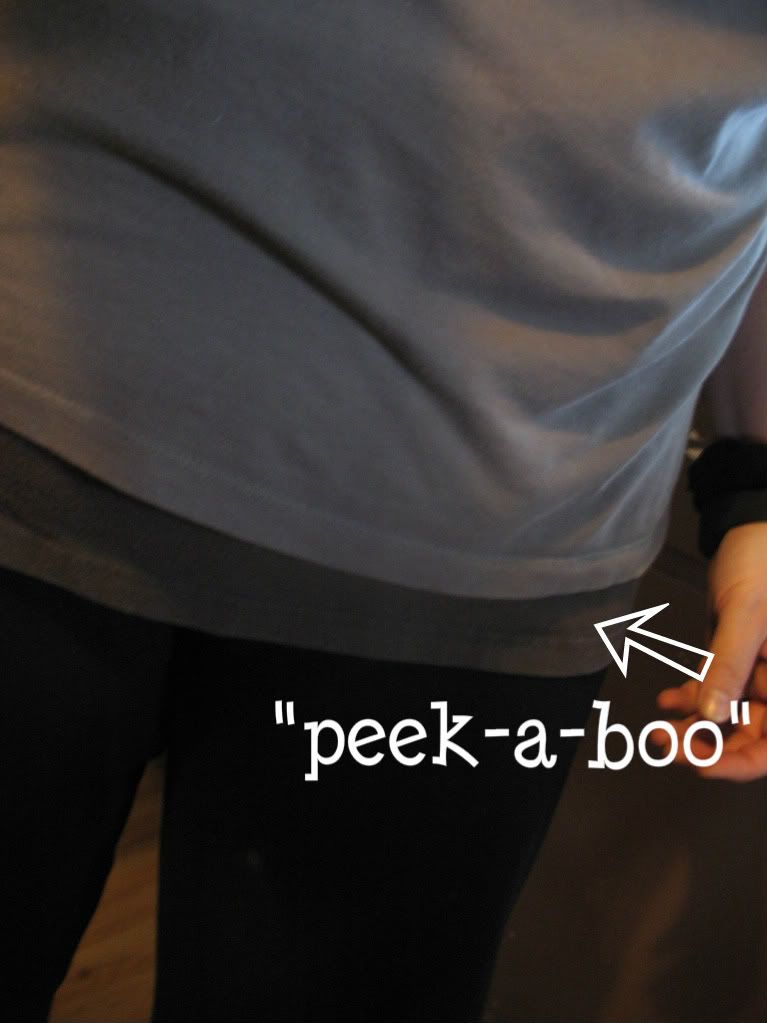 So I've been seeing reviews on the
Blush T-shirt Extenders
EVERYwhere. I haven't been able to get them out of my mind, soooooo it was time to put my sewing machine to work and recycle some t-shirts in my drawer that have seen better days....been the star of many plays...not really...that's song lyrics.
What is a t-shirt extender?
It is a little something you wear under your shirt to give the APPEARANCE of an extra t-shirt peaking out underneath.
Why a t-shirt extender?
Add a t-shirt without adding extra layers
Wear shorter shirts modestly
Extend the life of a shrunk t-shirt by wearing it with an extender
For gals that are as endowed as I am in the top area of my body...shirts lose length because of it and this is just the answer!
Anyway, being the thrifty, frugal, wife of Mr. Spends-A-Lot, I'm always looking for ways to hold onto our budget. I will admit when I saw the t-shirt extenders are available in Target stores, I did search for them with full intention of buying myself a set. Too the joy of my wallet, our local Target does not carry them.
So began my determination to recreate the t-shirt extender. Here's how I did it and here's how you can do it too!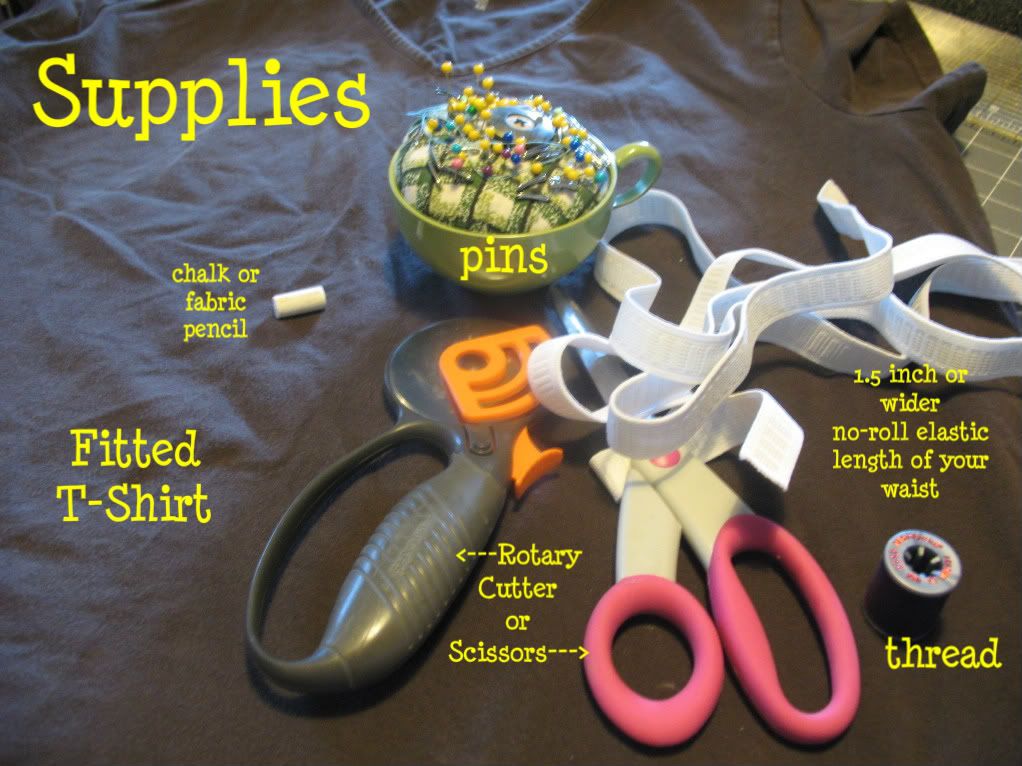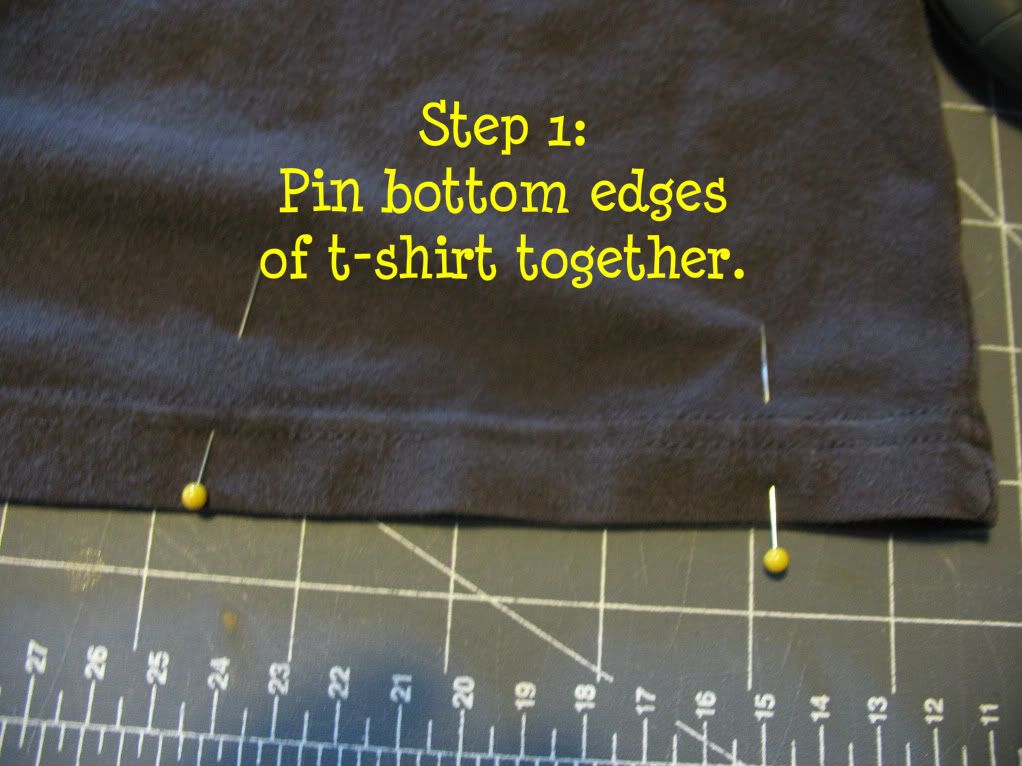 Now here's how you determine the next measurement:
FIRST: Decide how you will wear your extender: At the waist, right below the bust-line, or somewhere in between. Mine will vary depending on the outfit, so I decided to go with a below the bust-line so I have more options.
SECOND: Measure how far down you would like your t-shirt extender to extend from the placement you decided on. I chose for mine to fall right where my hip and leg meet.
THIRD: Add to the above measurement the width of your elastic plus 1/4 to 1/2 inch for seam allowance. My measurement was 9 inches from below bustline to hip/leg connection + 2 inches for elastic and seam allowance=11 inches.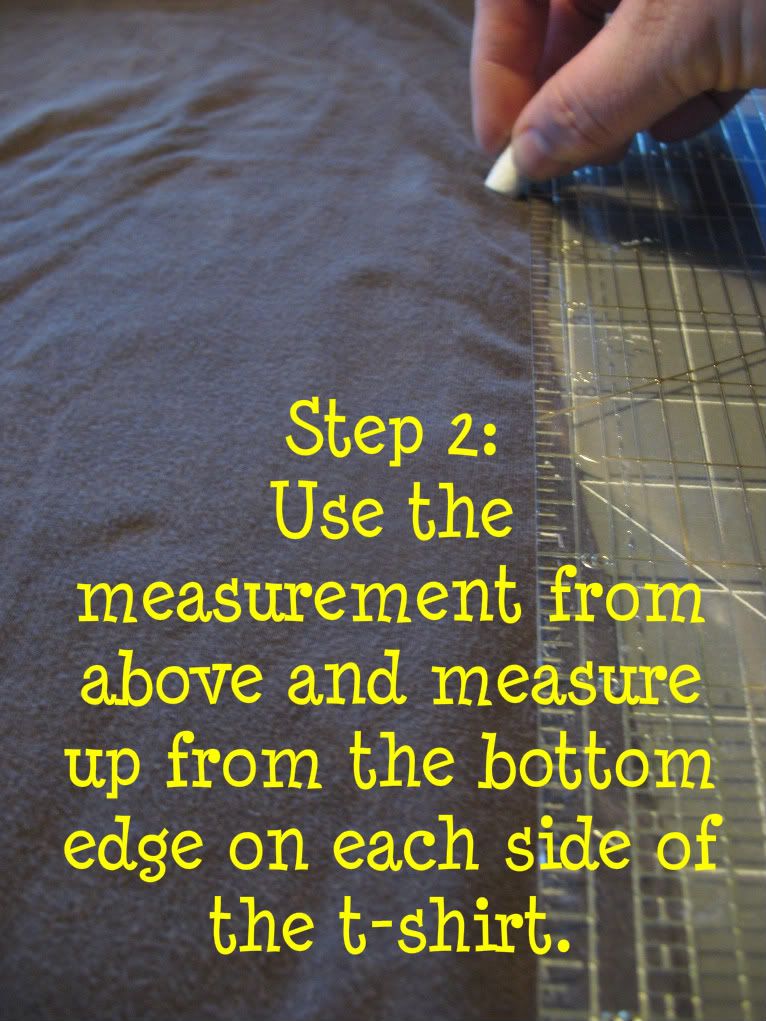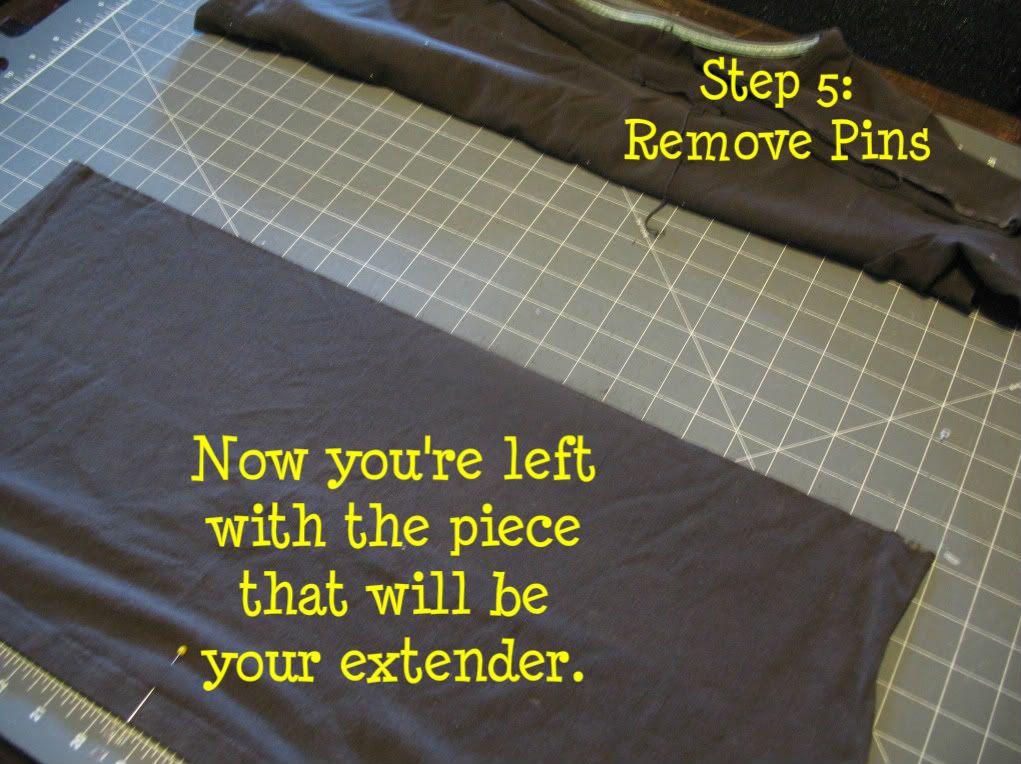 Now it is time to create a waistband. I realize there are a ton of ways to do this, this is how I did it: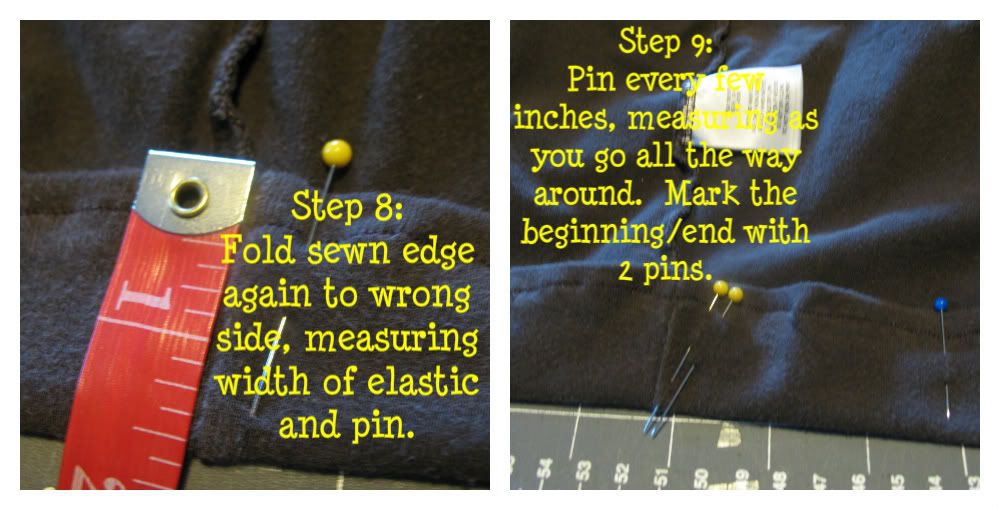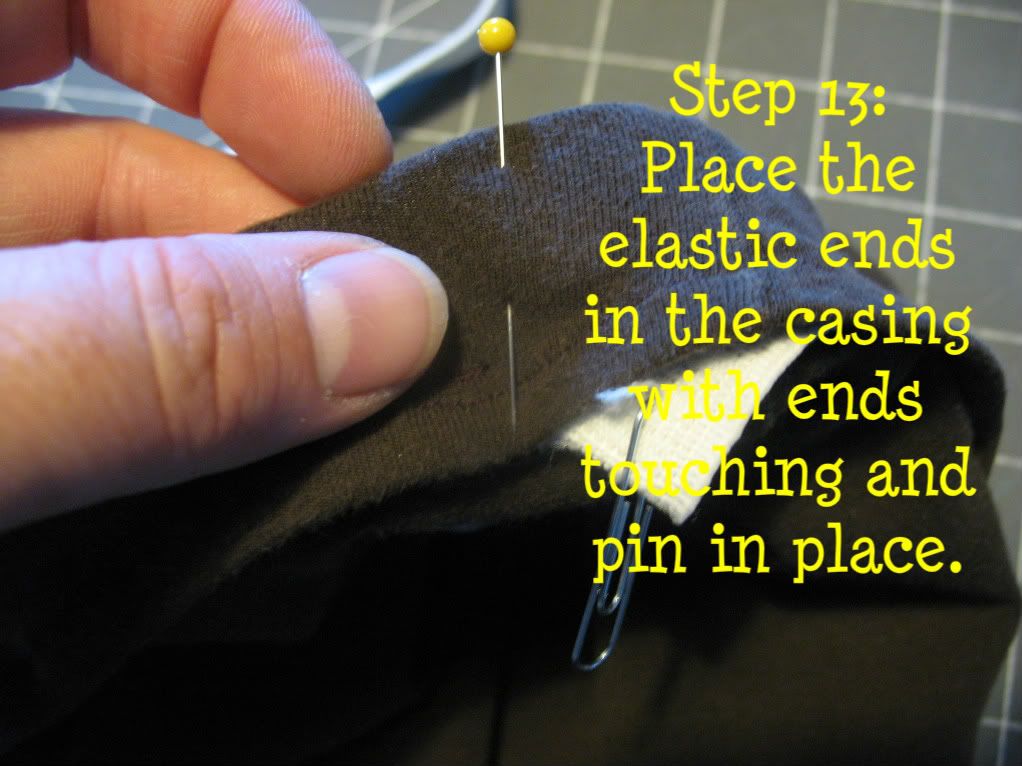 And now for my modeling debut: YIKES!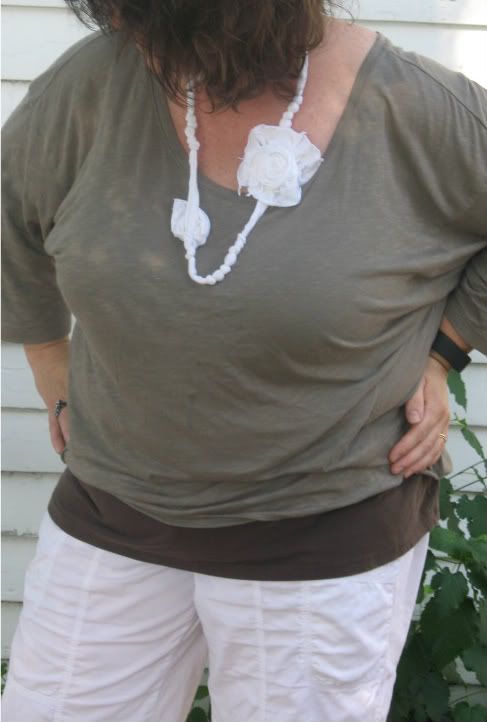 Did you see my Anthropologie Inspired Necklace? I combined tutorials from
How Joyful
and
Little Birdie Secrets
for my own rendition.
Shirt: Old Navy $4.97 Clearance
T-Shirt Extender: $0.25 for the elastic at a yard sale
Shorts: Old Navy $1.00 Thrifted
NOTE: Since I posted this in July, I have had almost 400 visitors stop by and take a look. If you found this tutorial useful, please comment below....I love to hear from my visitors!!
Linking up at: