Each week I will be featuring snippets from my parent's charming Victorian Home they began restoring aound 20 years ago.
The home had been what historical renovators refer to as "remuddled" prior to their taking back this old "Steamboat" style Victorian. Built in 1896, the home has undergone several changes over the years including the installation of blue shag carpet, removal of walls and pass-through dining cabinets, and enclosure of the back porch to add a half bath.
I was a freshman in high school when my parents took on this giant house, leaving behind the open, private farmhouse that I now have the honor of living in once again (a story for another day).
I have story upon story (as do my parents), about the process of bringing "The Patterson House" back to her full beauty, including all of the friends and family who participated in everything from large renovations to small details.
My mom is an A-mazing decorator. She has changed the decor style in this home from Victorian to more Cottage in the last few years. She has a real talent for thrifting, sewing, and stenciling among other things. No degree in Interior Design, a homemaker most of her life, prepare to be amazed!
This week's feature is a corner of the Master Bedroom.
This marble top dresser is one of several "Eastlake" pieces in the home which matches the "Eastlake" woodwork in the home.
A sweet little finger lamp collection with a vintage biscuit tin propped in the background: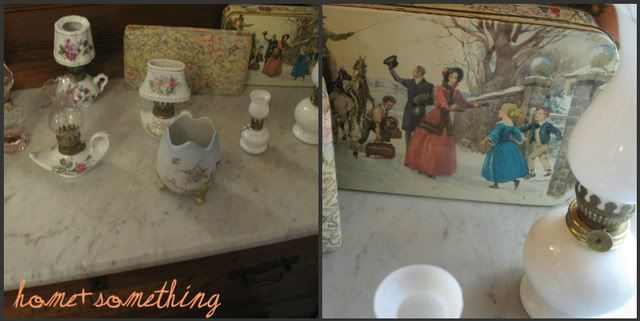 A Maud Humphrey Bogart, undoubtedly a gift from my 95 year-old grandma.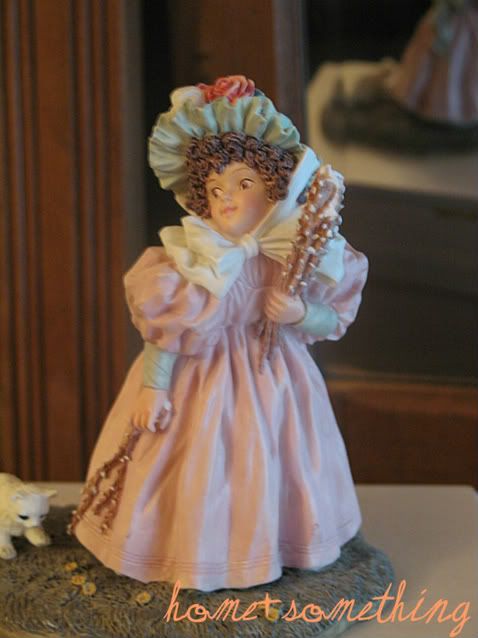 Jewelry Armoire, vintage pictures and pillows: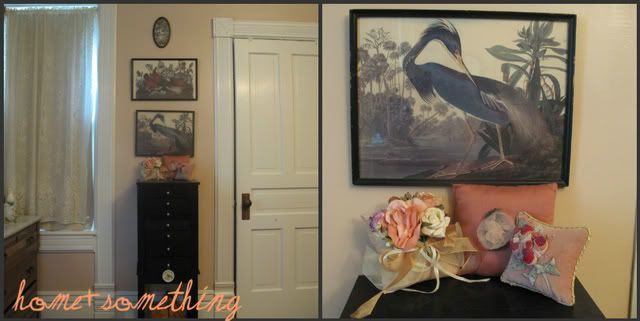 I love the attention to detail, I've got to find out the story behind this woodburnt piece, the stenciling on border and ceiling is all my mom: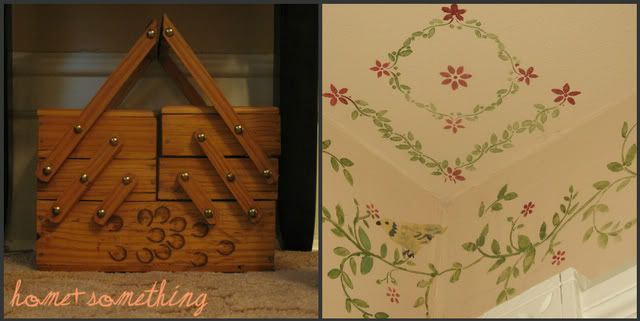 Isn't this a beautiful HOME?