I'm loving this
Color Visualizer
on the
Sherwin Williams
website. Although they don't have exactly the style of house/church we own, I picked the one that I thought would most closely exhibit how the color scheme would look on our house.
I have some issues with this house. For one thing, for the most part three of the four sides will basically be one main color and a trim....soooo, I really have to like the main color and trim. The accent color will look nice on the front/corner, but driving up to it from all other angles must make me go "ahhhh, I love that color" everytime I see it. I'm just like that I guess.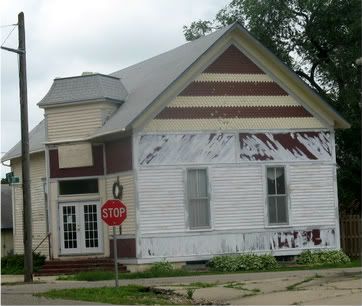 I like the crispness that comes with a nice white-ish trim, but I like the traditional darker trim used for older houses, esp. painted ladies.
The shingles are gray as pictured, so the colors have to go with those. And I want the door to contrastingly blend (I think I made that up).
With those items in mind, would you PLEASE take a moment and VOTE for the color scheme you think we should paint our house? I wish I had some fun giveaway or link-up, but I've really just got to get this done and the fun system of picking would require hours of figuring out how to pull one of those things off! PLEASE, even if you've never come out and commented before...lurkers...just leave a number of your choice. Thanks everyone!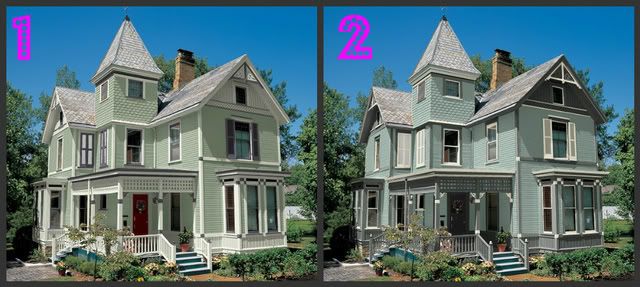 About #6. That is for my babe. He really wants to paint it the most annoying colors possible...cuz he's like that. It is growing on me. YIKES!