We got so much done this weekend, I'm pumped! There were lots of ups and downs, stress ran high, and adrenaline ran higher. At the end of each day, we literally crashed and burned. But we got back up and kept on moving. Here's the plan:
We are moving the basement entrance over about 2-3 feet to give us room for a bigger bathroom AND a bigger entrance. The entrance will have 5 Foot French Patio Doors at the bottom with an enclosed entrance with steps, storage, and a 3 Foot Door at the top of the steps.
To get this done, we had to first tear out the existing concrete steps and walls, dig a larger hole, frame up the new walls, and finally pour concrete. In about 2 weeks time, we got all the way from step 1 to the final step which ended up being partially done.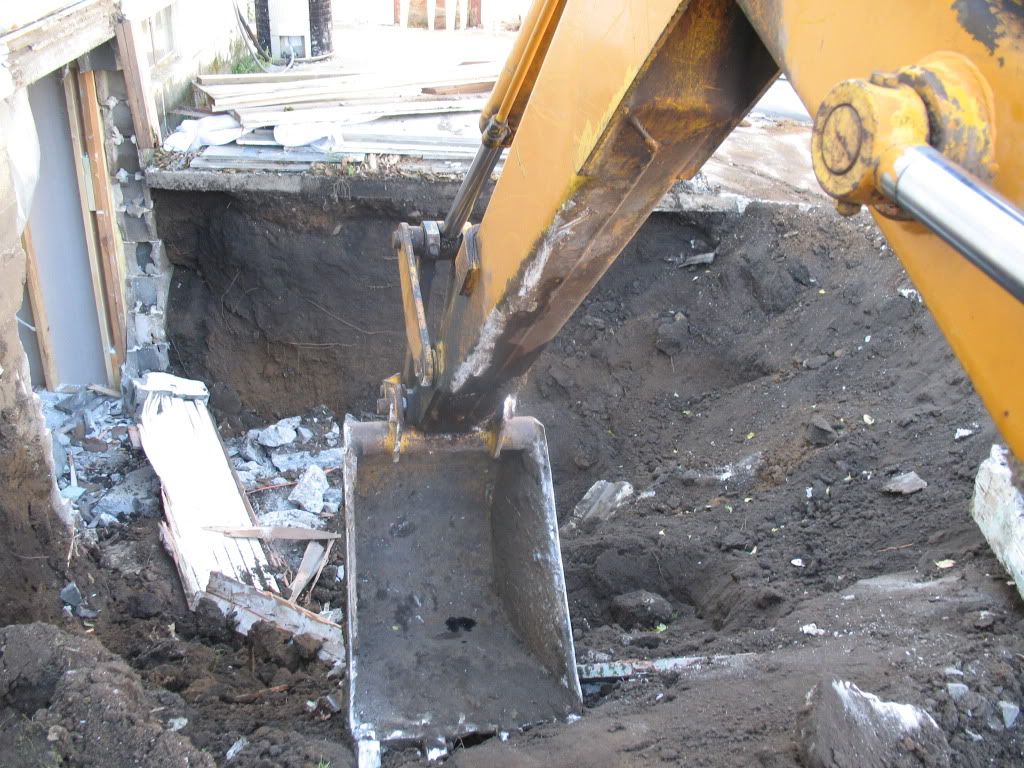 As the concrete began to pour, our friend noticed concrete seeping under the bottom of the walls. The concrete stopped, and everyone started running to get the hole patched. We began pouring cement again and another spot was seeping and finally two of the walls began bowing outward and looked as if cement was going to be flooding our basement at any moment.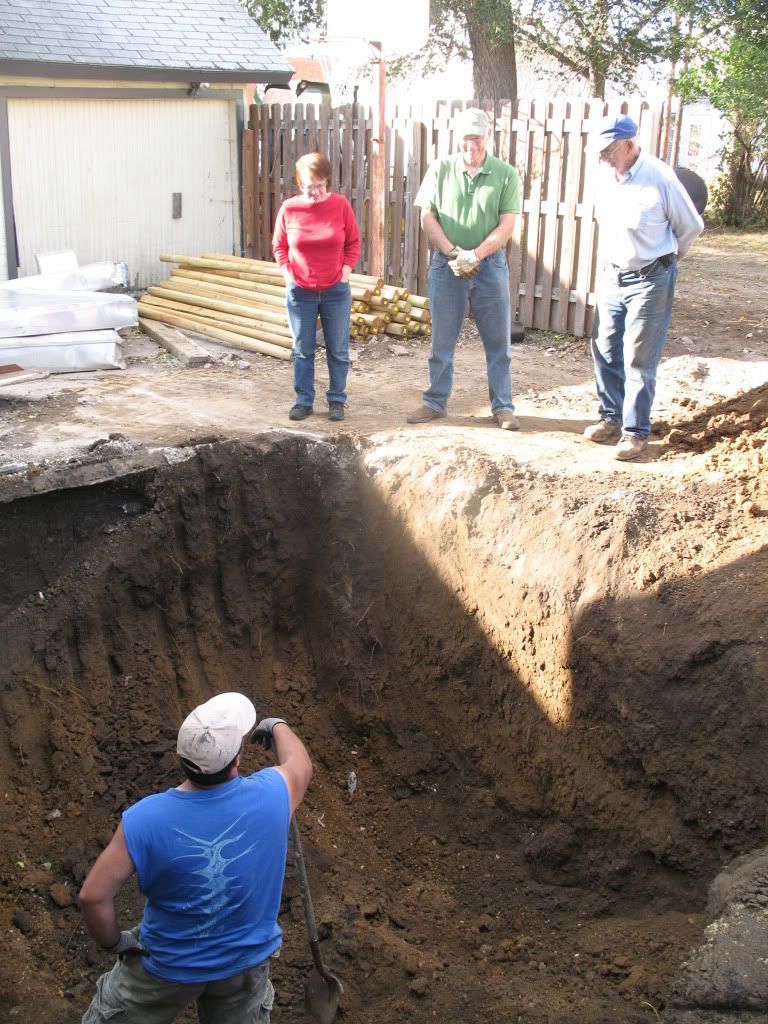 About the time this all began to happen, a local man stopped by to check on the project and he quickly began shouting directions about where to brace the walls. Everyone worked together and we were able to complete the job. Because of the bowing and spills that happen, we ran short and will have to pour again later this week.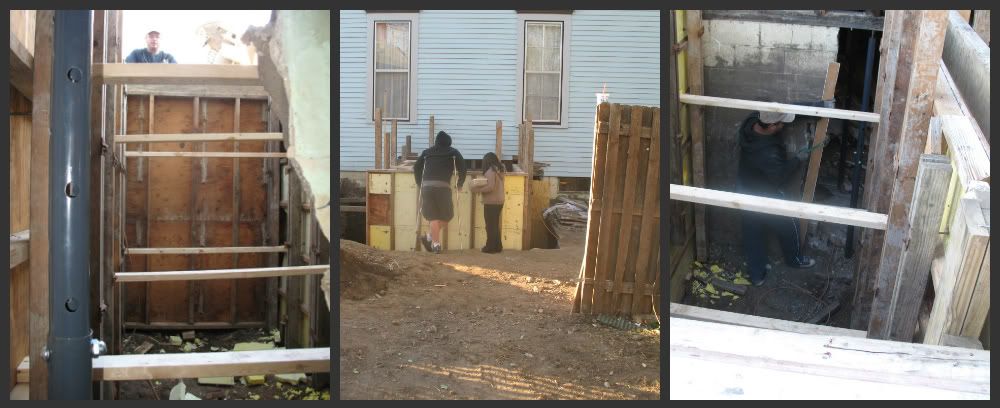 It was a crazy, crazy morning. I spent a few moments pacing and praying, but mostly I was racing up and down the steps acting as a gopher. I learned to NEVER again go to the worksite in my good shoes....especially when dealing with cement. I also learned that worse things have happened and the cement guy was shocked that we were able to fix it before we had a mess on our hands. I praise the Lord for that!

So, that's half of what we accomplished. We also got our window wells dug and the windows cut out of the block foundation. They're already for our window guy to come in and put the windows in. Thanks to my uncle Jaret who helped cut the holes out.

Myself, I got in on sledging out the blocks and trying to keep plastic around the areas we were cutting. And TaDa!!! We have a window (actually we have three).