Sorry for the unplanned blogging Sabbatical. People have been known to get real resentful when people do that! I hope my readers are more forgiving then some.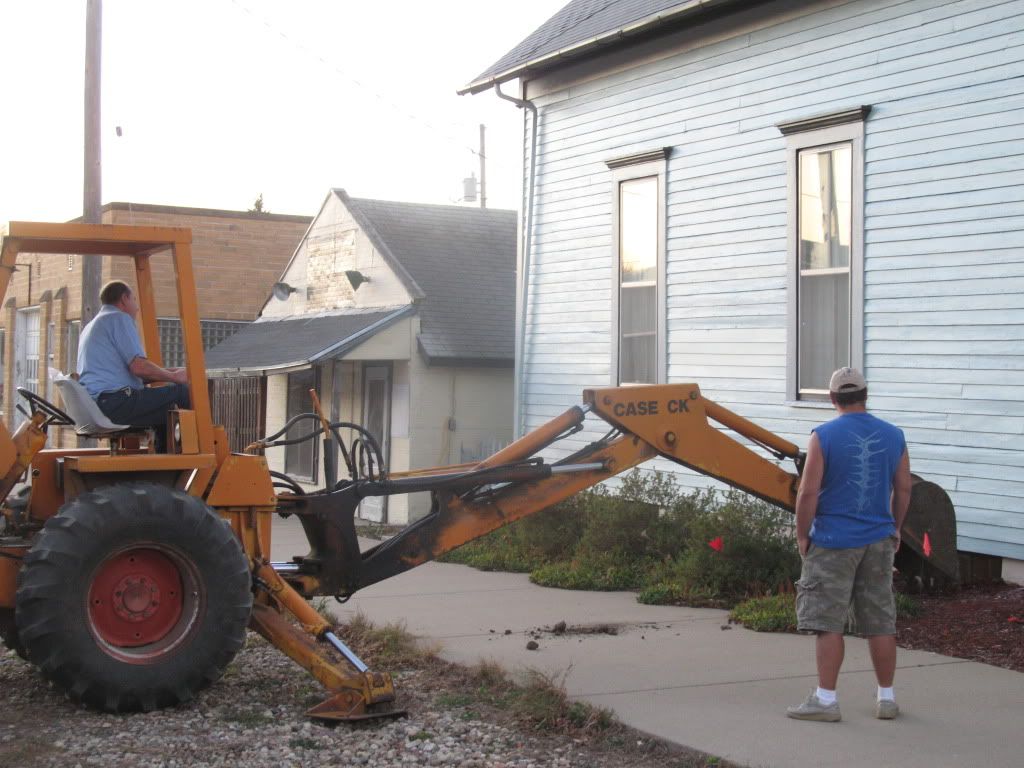 I have found that I get much more done when I do it and don't tell the world about it and I have had A LOT to do with MANY quick decisions to be made in order to save some money on some great sales going on right now. In reality, I am in organization bliss!!!! Though my organization has been the "butt of the joke" as of late, I really don't think I would be flying so quickly through this renovation without my binder, labeled folders, and bag-o-necessary-tools (tape measure, calculator, pencils, etc).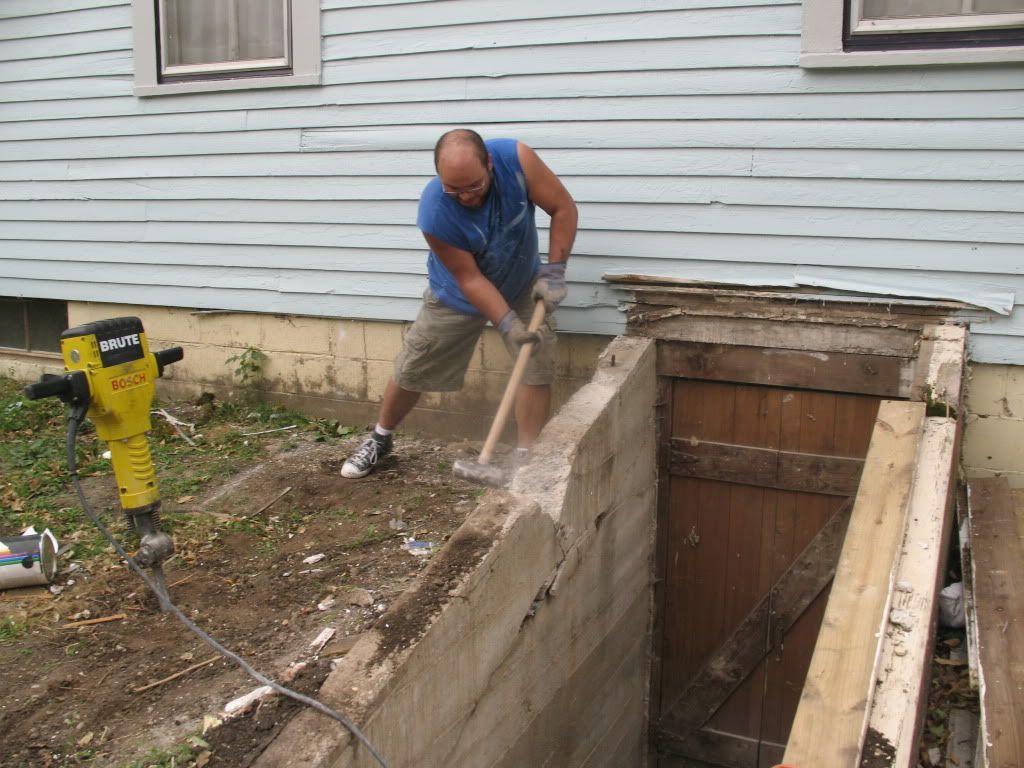 I have managed to take a few pictures of the "progress" being made....which really is just a bunch of materials that have been bought in anticipation of being used.
Oh, but how quickly I've forgotten one MAJOR accomplishment. We got the outside of the house PAINTED!! Are you dying to see the colors? I have to say, it turned out great and I reallllllly love the colors. PHEW, that's a relief! You just never know until you get a whole side done. It was touch-and-go for a bit, but when I added the color to the inside of the window frame, I breathed a sigh of relief.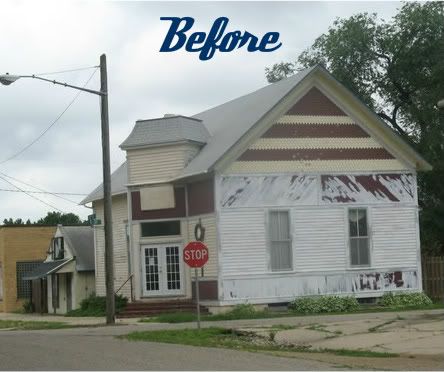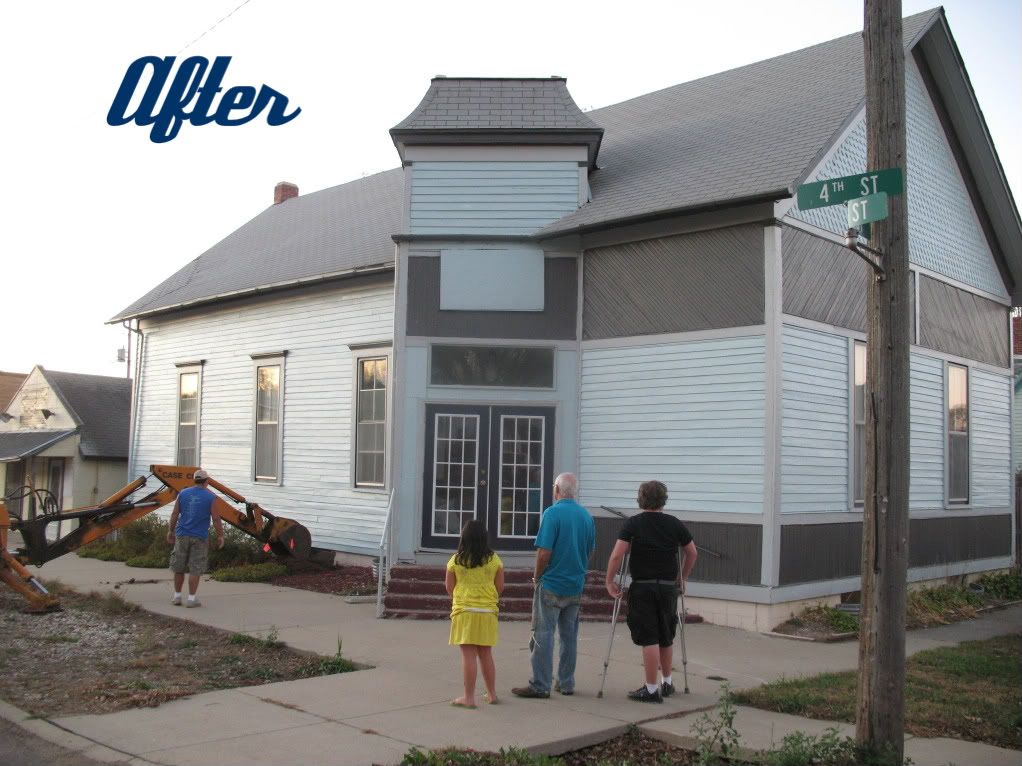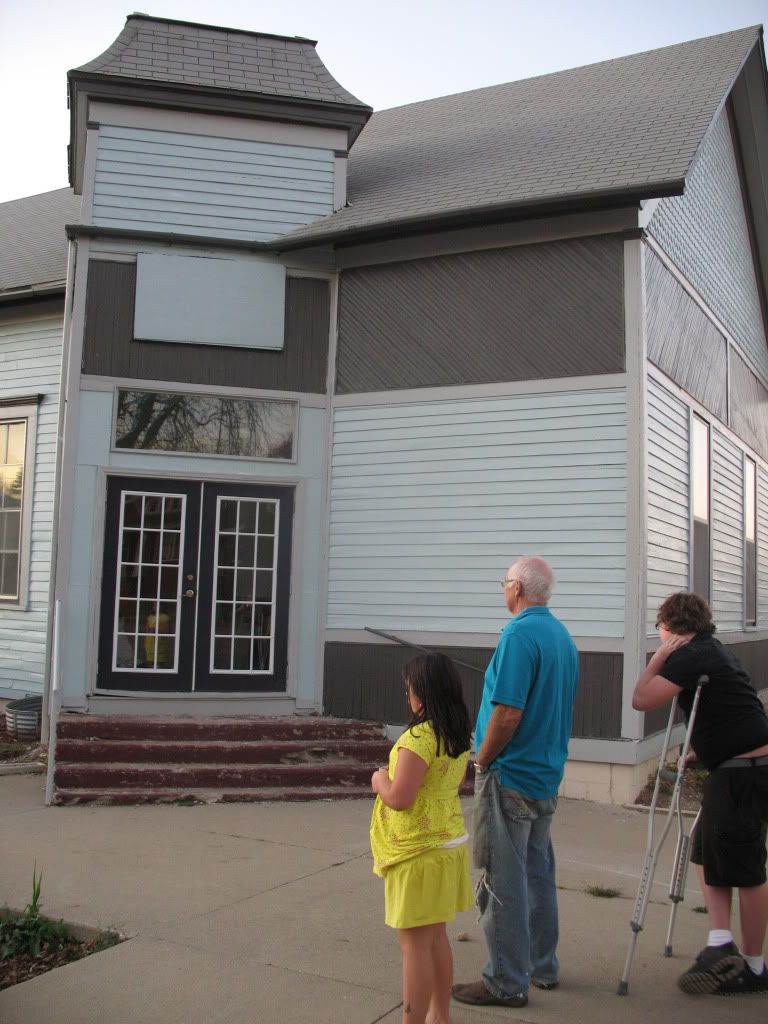 I am OVERWHELMED this week with gratitude for so many aspects of this project. Nothing compares to living in a small town. So many people have already had their hands in this project.
My dad and Uncle Ron saved the day by helping with painting the house. The first day of putting on paint, my babe and I were clueless about where to start and how to get going. Ron came in and gave us direction and speedily painted some of the highest parts and we were so thankful. My dad stuck with us until the project was done.
A friend offered to help put Egress windows in.
A local businessman in town offered to dig our windows and entry-way free-of-charge. Who does that? We are so incredibly blessed.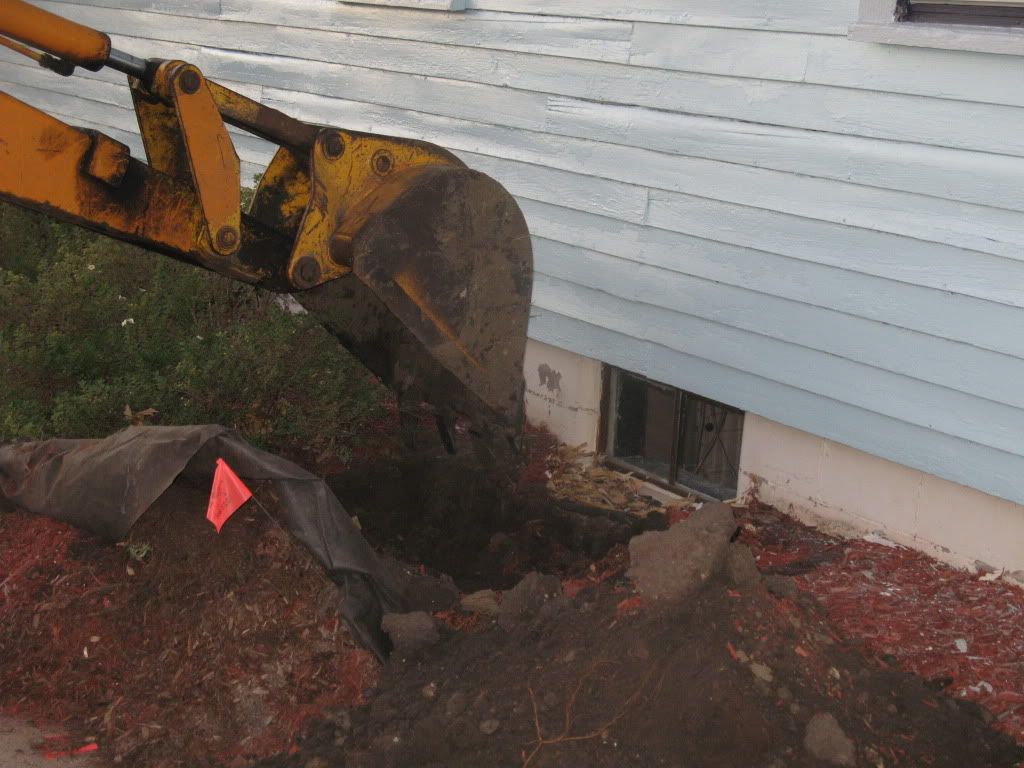 My mom has helped me make some very fast, critical decorating decisions. Not an easy task!
My uncle Jaret stopped by after being out of town for at least a week and gave us so much input he saved us time, expense, and headache. Overwhelmed with gratitude.
Our new neighbor fed us supper one night while we were working late.
We've had several others who have helped with demolition. Thank you Lord for your provision.
On top it all, I am just so amazed at my husband and how much he is able to do on top of working all day at his desk job.
I'll try not to wait so long between posts next time now that we should be seeing some major progress each week!