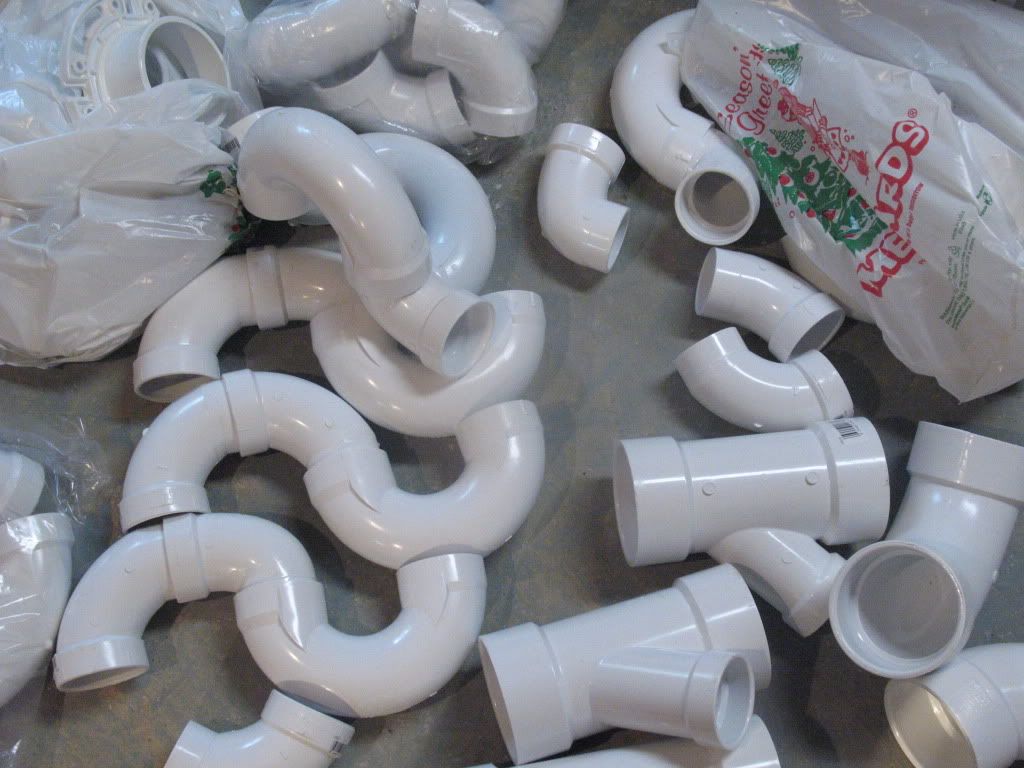 This old church house came with the following plumbing:
(1) Toilet
(1) Bathroom sink
(1) Other sink (laundry basin)
(1) 5 Gallon water heater (that's not a typo...5 gallon...not 50 gallon)
(2) Floor Drains
Also Note: All plumbing was in the basement.
As you can imagine, A LOT of plumbing needed to be added to make this a livable space for an American family of 4. Hey, we'll still be living with the below average number of bathrooms (we will have 1 for us and 1 for the apartment)...the average is 2 per household. And we kind of thought we need a place to bathe and do laundry...soooooo...
Step 1:
Cut into the current floor to locate and modify existing plumbing. Usher in the giant cement saw, cement dust, sludge, swinging sledgehammer, and lots of chunks of concrete to haul out.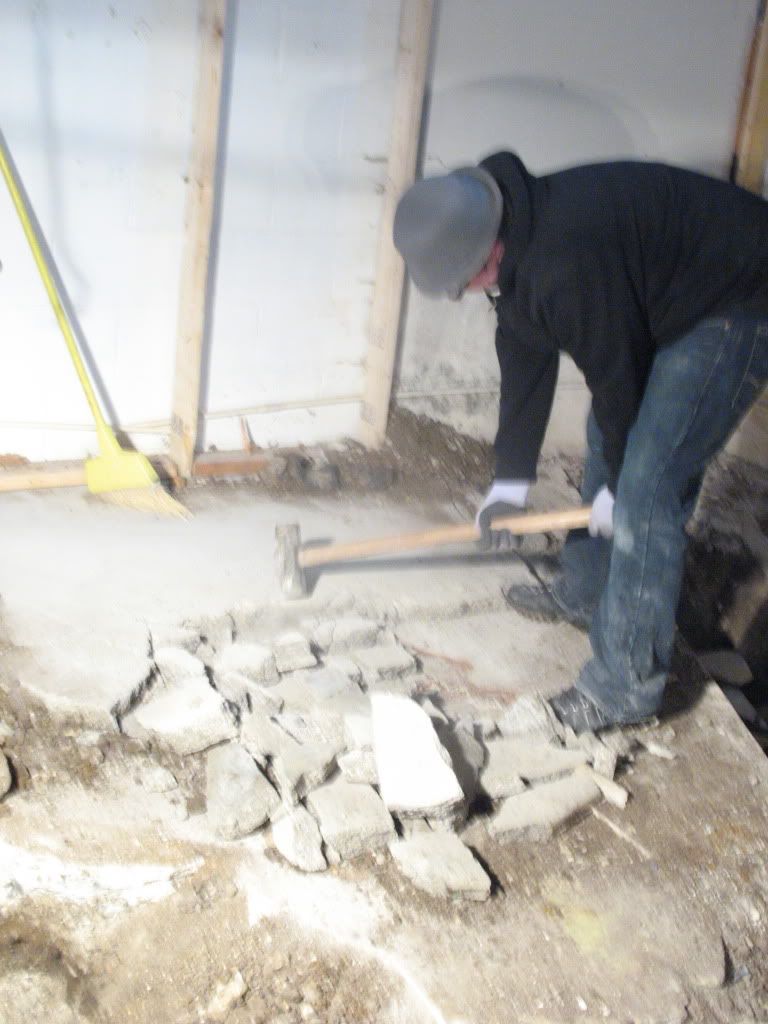 Step 2
: Remove nasty drain pipes and replace with nice white PVC drain pipes.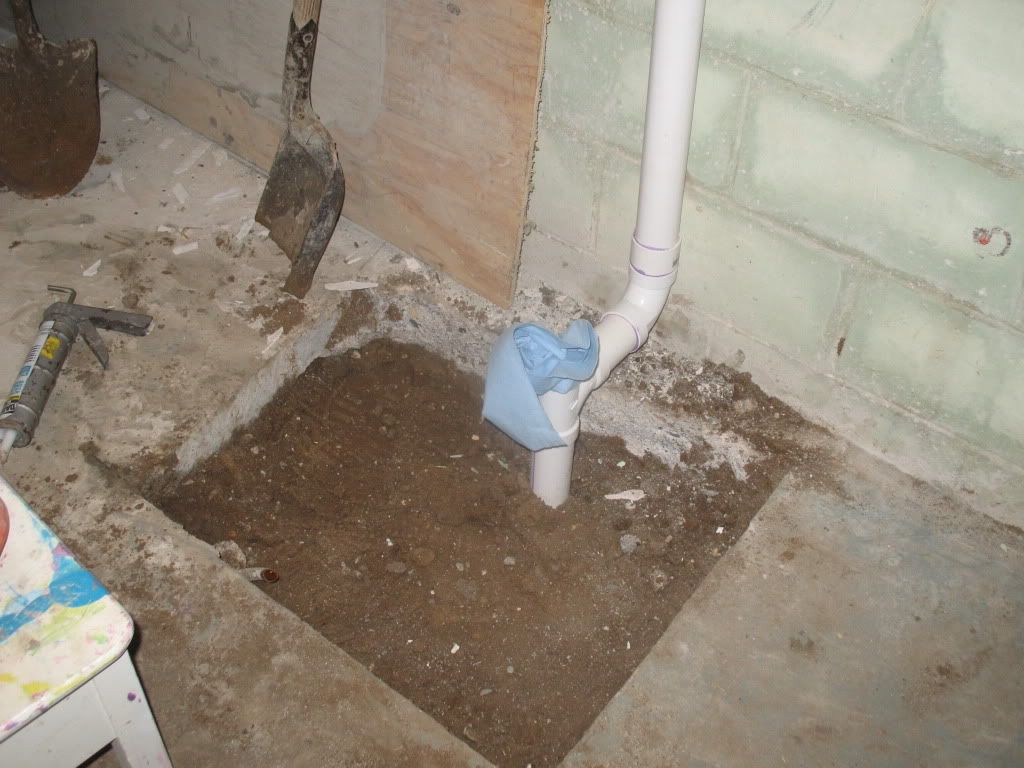 Kitchen Sink
Step 3:
Oh heck, I really have no idea what I'm talking about. My hubby did all the work and he looked like a master engineer with all the PVC and CPVC elbows, weyes, tees, and purple glue stuff encircling him.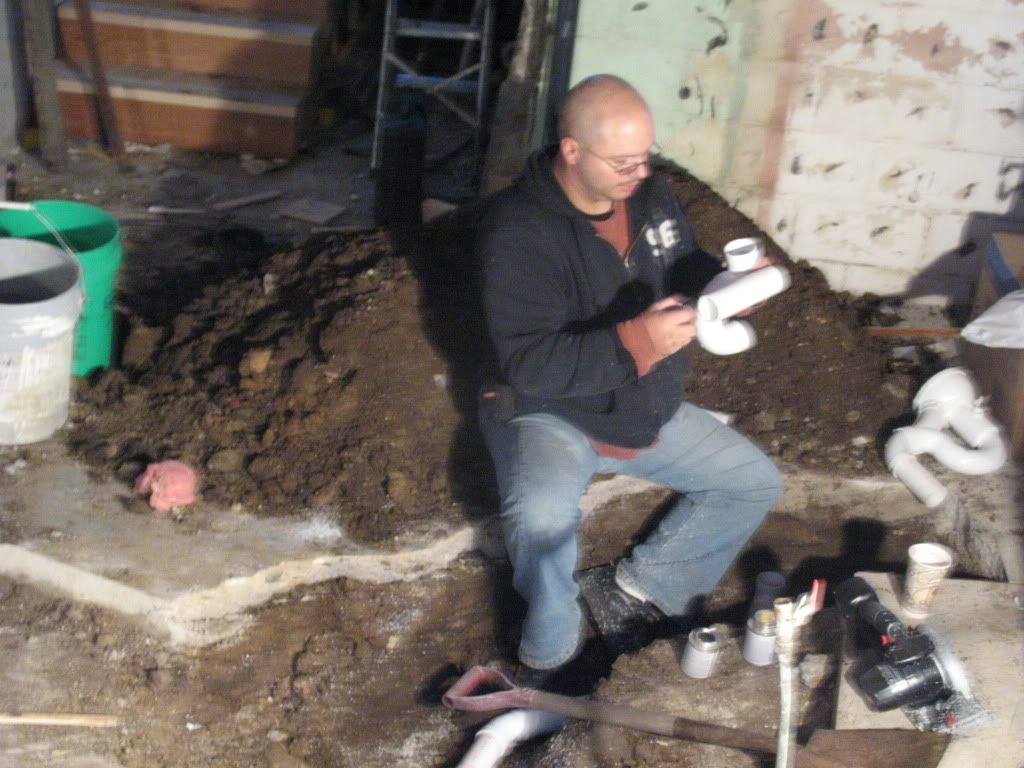 I do now know a few things and that is this:
Purple Primer is messy and smelly, but it ensures a tight seal and a happy mood.
Drains look like spaceships
PVC is used for drains (stuff leaving the house), CPVC is used for water lines (water coming into the house)
Cool new words like "3-3-Weye" (not the letter Y), "3-2-Bushing", "Couplings", and probably a few other useless words that I hope I never have to say to the guys at the hardware store again.
When all the drain pipe is in and you run 20 minutes of water through the pipes with no leaks or water backing up, it's cause for celebration!
My husband is just amazing, amazing I say! (I already knew this part, but it's worth repeating)
With this new information in place, I can now say we have a nice set of pipes in our house.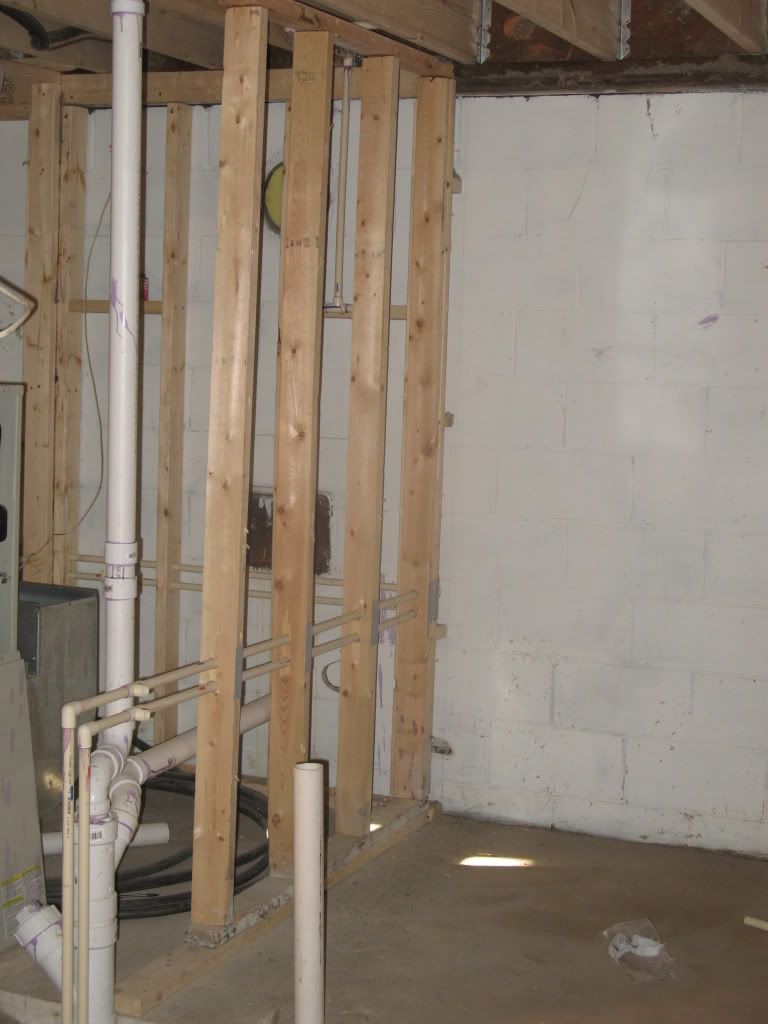 Look at those Pipes!
Our new plumbing includes the following and now includes 2 levels of plumbing:
(2) Toilets (1 up, 1 down)
(1) Walk-In Shower
(1) Bathtub
(1) Bath/Shower
(2) Washer Hook-ups
(3) Bathroom Sinks
(2) Kitchen Sinks
(1) Dishwasher
(1) Refrigerator Water Line
(1) Outdoor Spigot
(3) Floor Drains
(2) 50 Gallon Heaters (not hooked up yet)
(1) Water Softener (not hooked up yet)
Now, the thing that has delayed us a couple of weeks now....covering those pipes back up. Cement work, I loathe you.