There is soooo much deconstruction! I've personally had it with deconstruction. It seems to be about the only thing I can help with.
Deconstruct and then haul out the aftermath and then haul away the aftermath and then unload the aftermath. I'm touching this stuff FOUR times and then sweeping up afterwards!
I'll stop whining ONLY because I have begun to see some REconstruction going on. And it is so exciting!
First off, we tore out the stage on the main level where the worship band use to stand.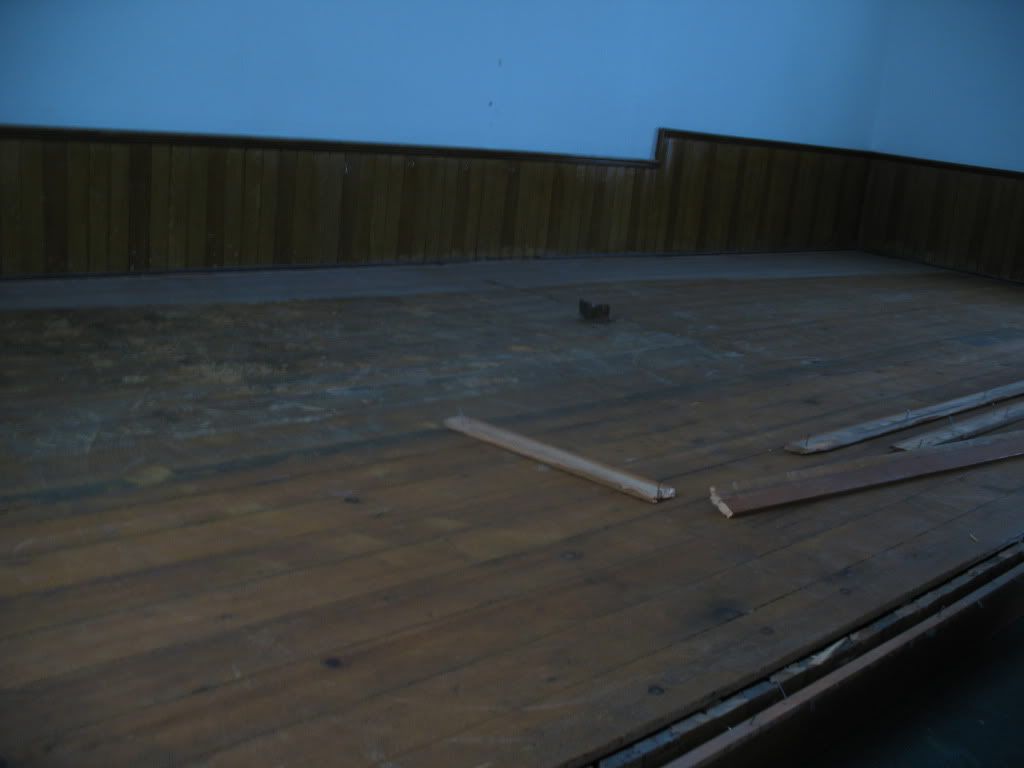 We found some very disturbing construction below the carpet and sub-floor. Apparently when they removed the sunken baptismal they replaced it with some rigged up boards that weren't supported by anything.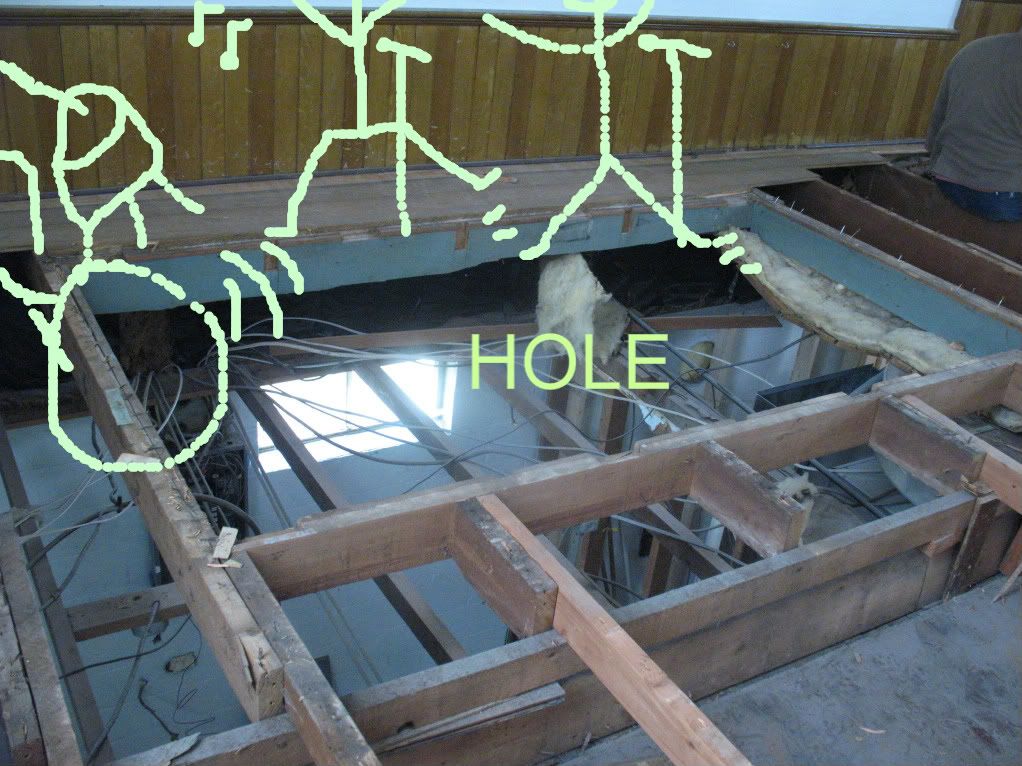 We've wondered why the floor seemed to move all those years when the band was "stomping Satan under their feet." Turns out, God saved them from a catastrophic fall through the floor to the pits of hell below.
The floor remained open for several weeks as we struggled through a tough month. And then the gumption came to rebuild the floor and support structure. I had the privilege of throwing every unusable board out the window (literally) and then loading them up in the truck to take to the burn pile to unload again. Before your sympathy for me overflows too much, my wonderful dad and kids helped too.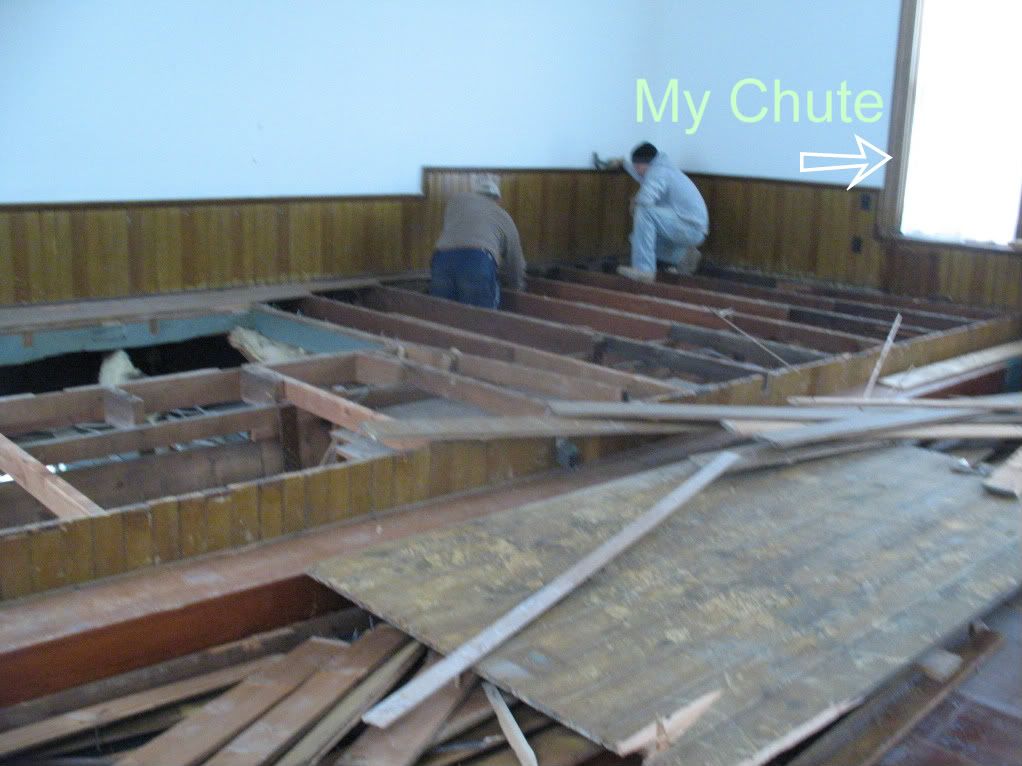 Now, we have this beautiful sturdy floor (or sub-floor I think is what it is called) complete with plumbing for the kitchen, bathroom, and laundry area that will one day be built in its place.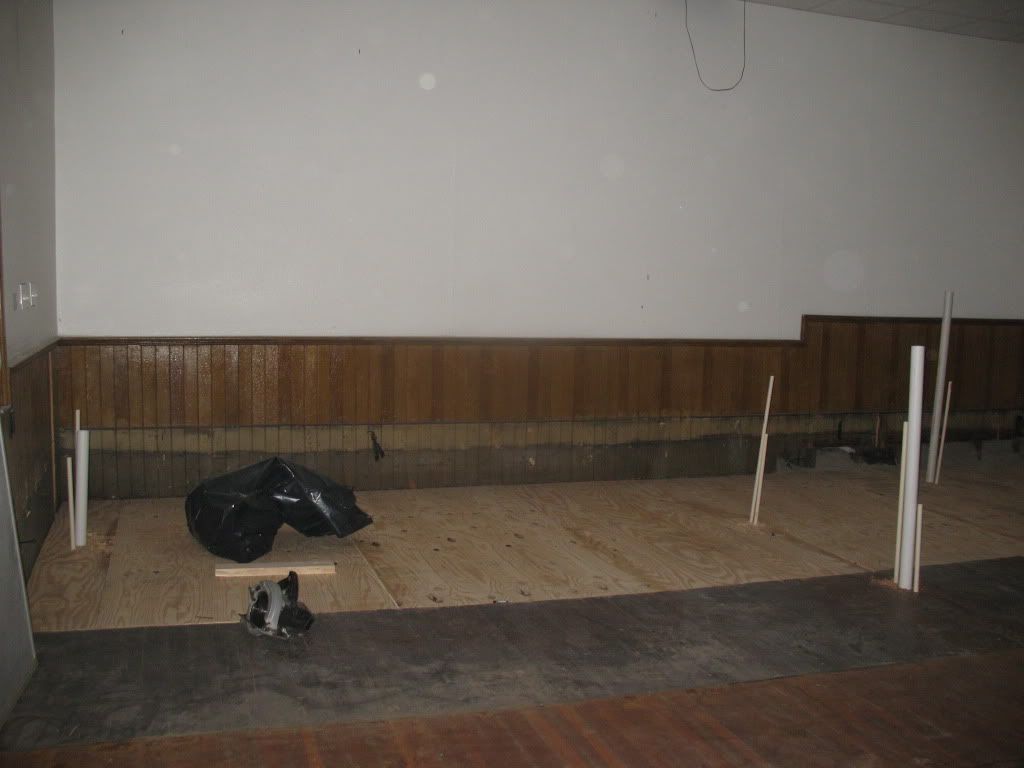 My husband is super talented.