We are soooo close to putting this horrid cement job behind us. Just have to remove the frame around the shower and pour the shower floor before we store our new best friend "Orangey" away until spring when I have grand plans of mixing and pouring large cement patio blocks. <------wow...long run-on sentence. OR until I talk the hubster into cement countertops....mwahahahahha! Actually I don't know about that yet...just throwing the idea around a bit.
Anyway, the cement job wasn't so horrific once we (by we I mean they) got started and all the supplies, machines, tools, were in place.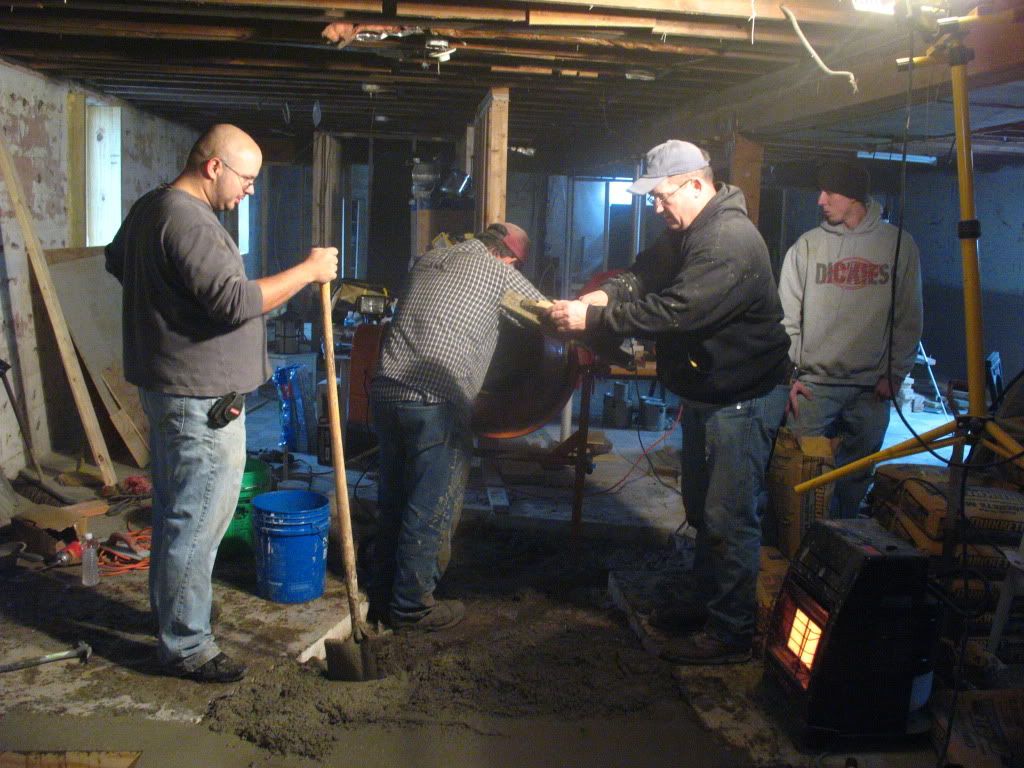 My twin uncles who are only a few years older then me, worked like a well-trained team of Oxen keeping that cement mixin' and spreadin'.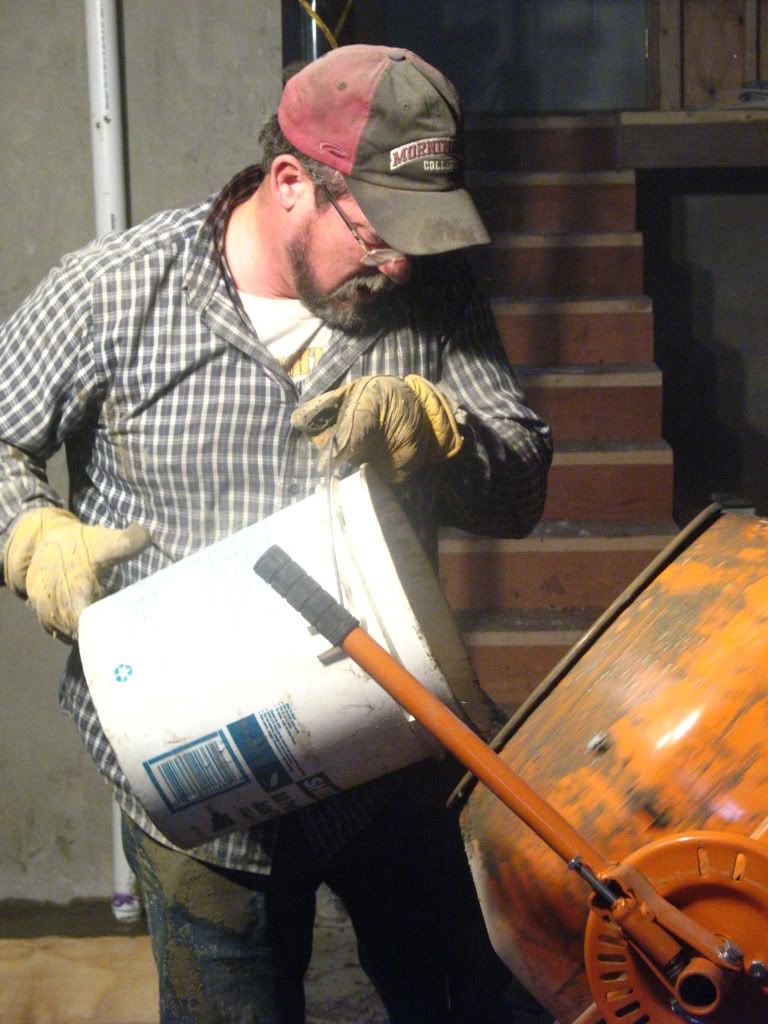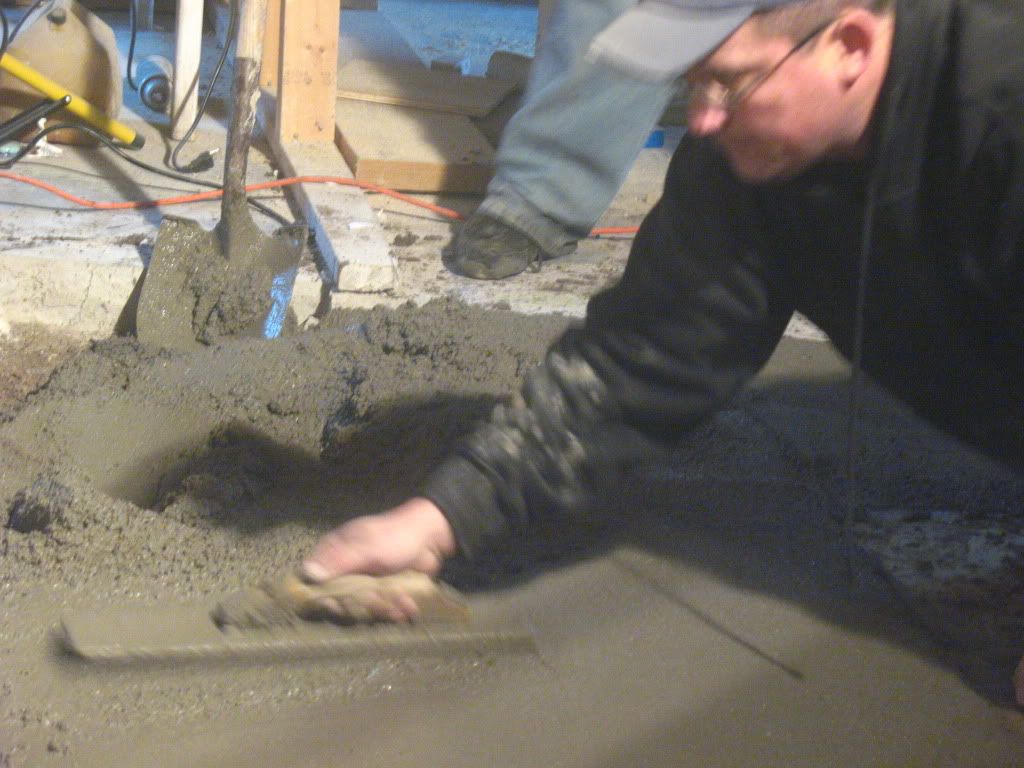 My 13 year old got in on the fun lugging 5 gallon buckets of water from the neighbor's house.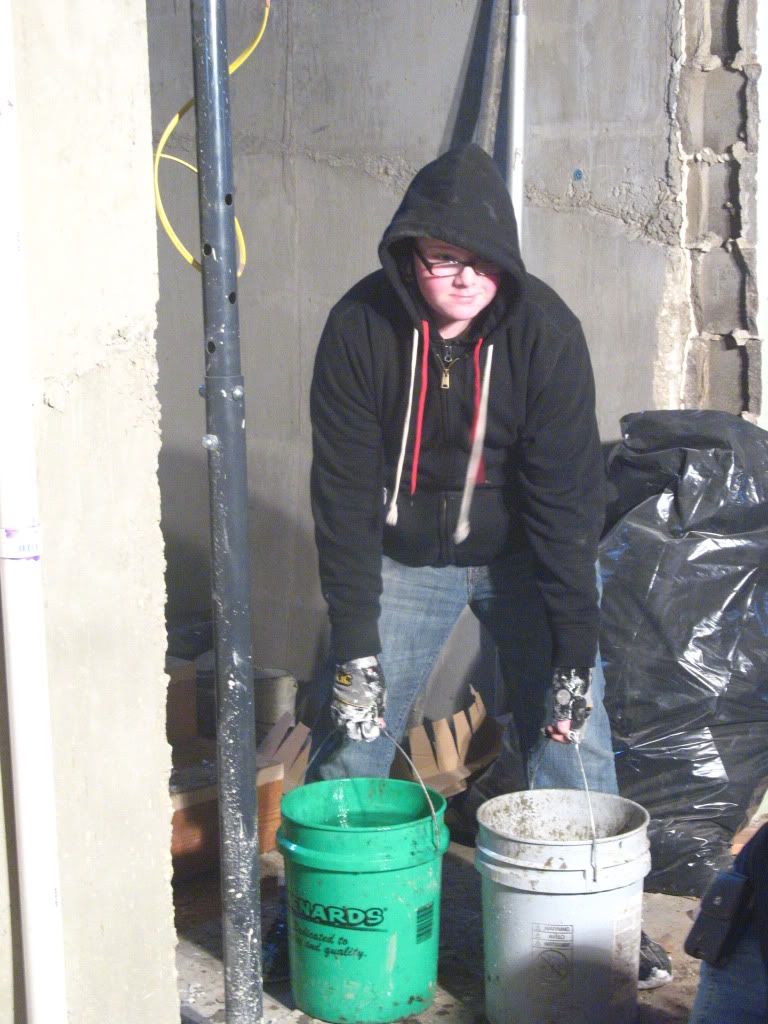 Our friend, Vernon, lifted bags of cement for 2 hours straight and my amazing husband did a LOT a bit of everything.
Two and half hours later, smoother than an elephant's ba-hoosky...we have a nice solid (well soon-to-be-solid) floor to walk across again.
We felt like celebrating...so we went to our church's "Minute to Win it" game night and left the cement to cure by the heat of our "little propane heater that could."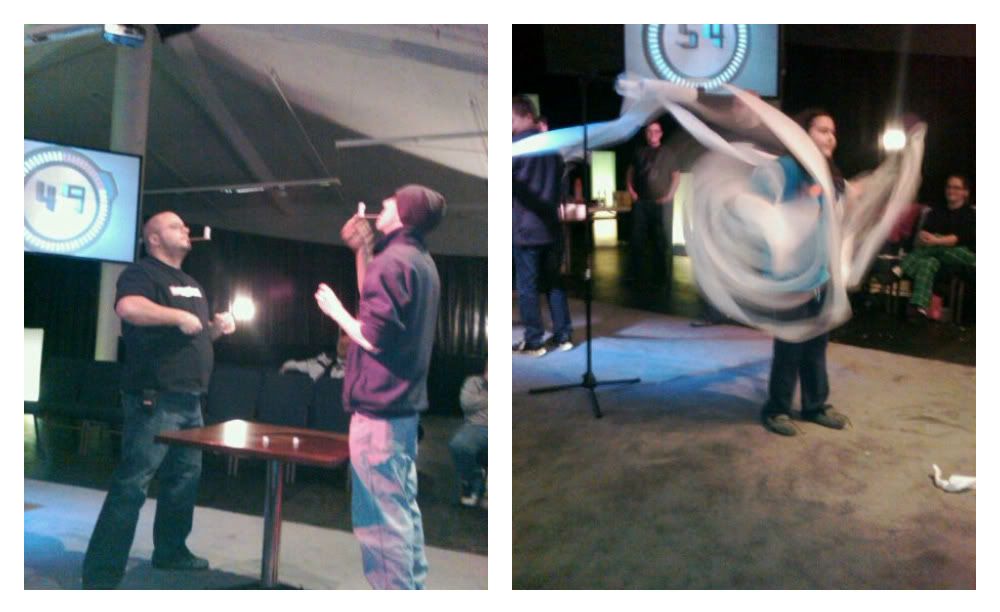 Exhausted from Saturday's events, we took Sunday off from going to church and went to check on our work, prepared to finish the pour on the shower floor.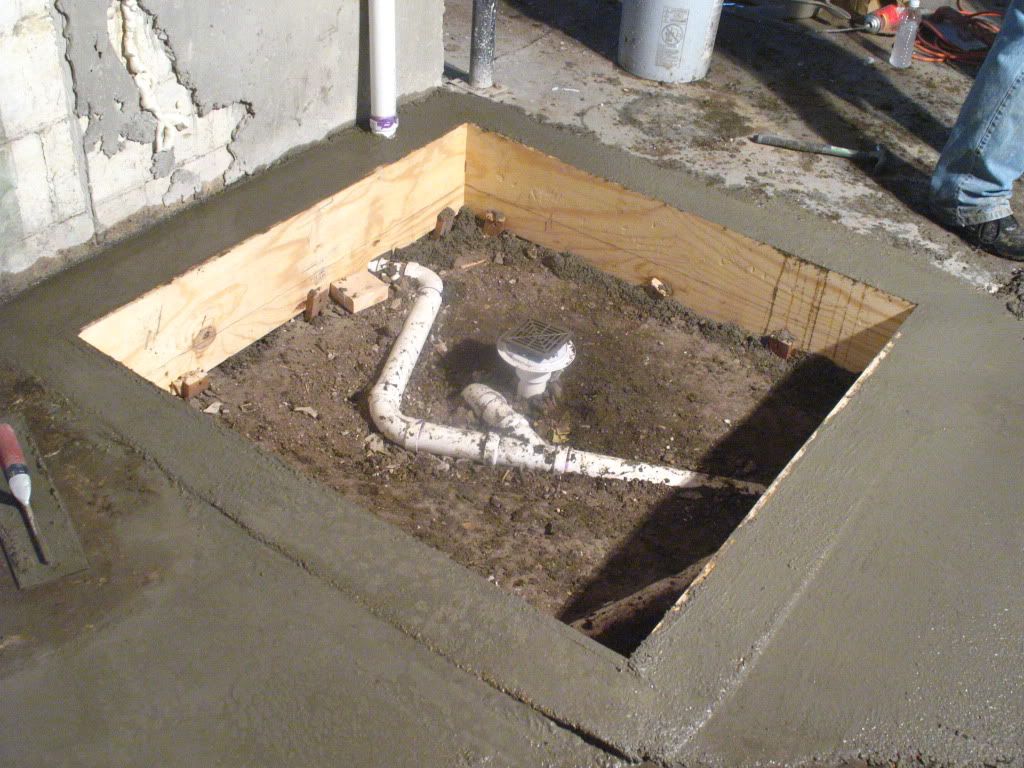 But, like the cats exclaimed in the 1985 movie I filmed with my friend Joni Todd when they discovered the flood wrecking their town, "Horror!"
(No pictures accompany the following events):
The middle of the basement was covered in 1-2 inches of water streaming toward the old plugged drain. At first glance we thought perhaps the water was just run-off from the wet cement. Most of the cement was not yet cured and when my babe sat down the work light, he noticed it sank a little into wet cement. Further discovery showed a huge bubble of concrete in that section. Ah ha! Someone must have bumped the valve that was keeping the old water line off while we were trying to bury it for eternity.
My babe dug through that cement like someone digging to find a lost wedding ring (not really, I just though that sounded kind of funny). Actually, he calmly dug until he found the valve and said, "Yep, somebody must have bumped it on."
With the mystery solved, we quickly worked to get the mess cleaned up and the cement smoothed back out. The rest of the cement wasn't cured enough to take the forms out, so work was delayed another day. I guess we were forced to take a Sabbath-rest after all.
Like I said before, "Cement, how I loathe thee."
One last shout out to the men who helped carry (73) - 80lb bags of cement into our basement...you know who you are!
And another shout out to our new friend "Orangey." Hope you enjoyed your shower!