I love the fashion of construction work, that mask doubles as a headband.
The entrance is beginning to look like an entrance, or maybe like a mini shed attached to our house.
My amazing husband framed that thing and sheeted it all by himself once he and my dad figured out the rafter angles. My dad got in on the tail end of finishing up the roof and rafter tails and is planning to single-handedly shingle that cute little roof this week. Wow, the men in this family are talented and amazing!
Hanging the "Typar" brought back memories of our South Dakota mission trip.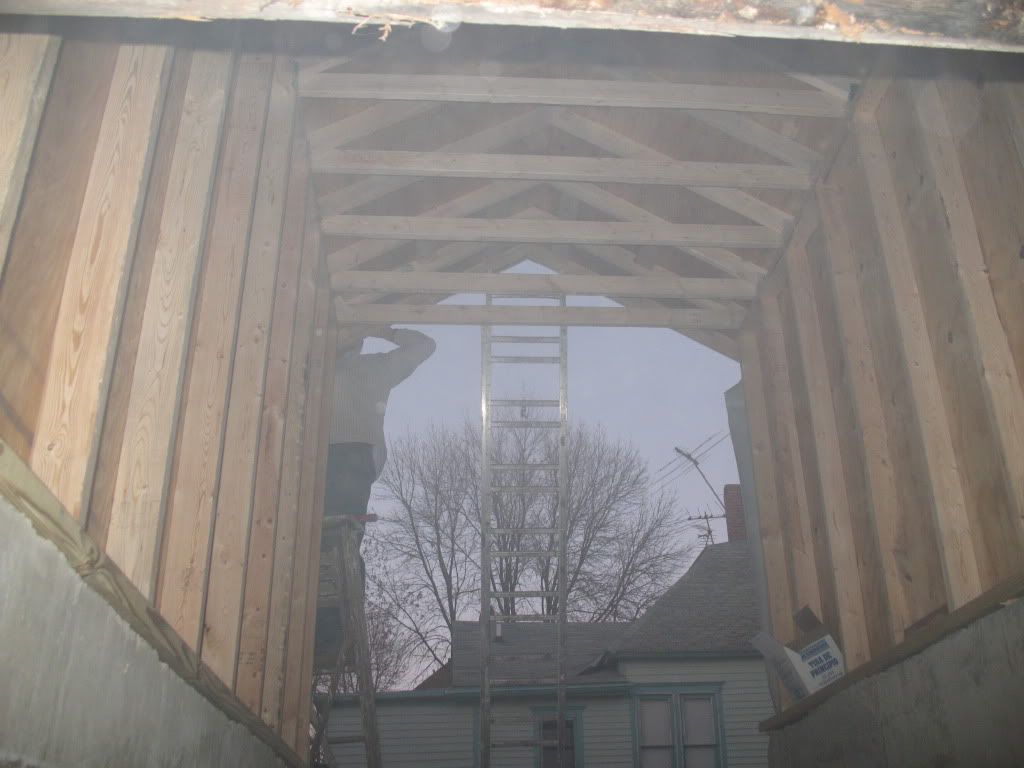 While my babe diligently worked on the entrance my dad and I worked on cleaning up the mess that has accumulated week after week. The forms are stacked and ready to take back to Dixon Construction and the wagon is loaded and ready to take to the landfill again. I am determined to have everything outside ready for the first snow to hit (which I've heard could be this week...NOOOOO!).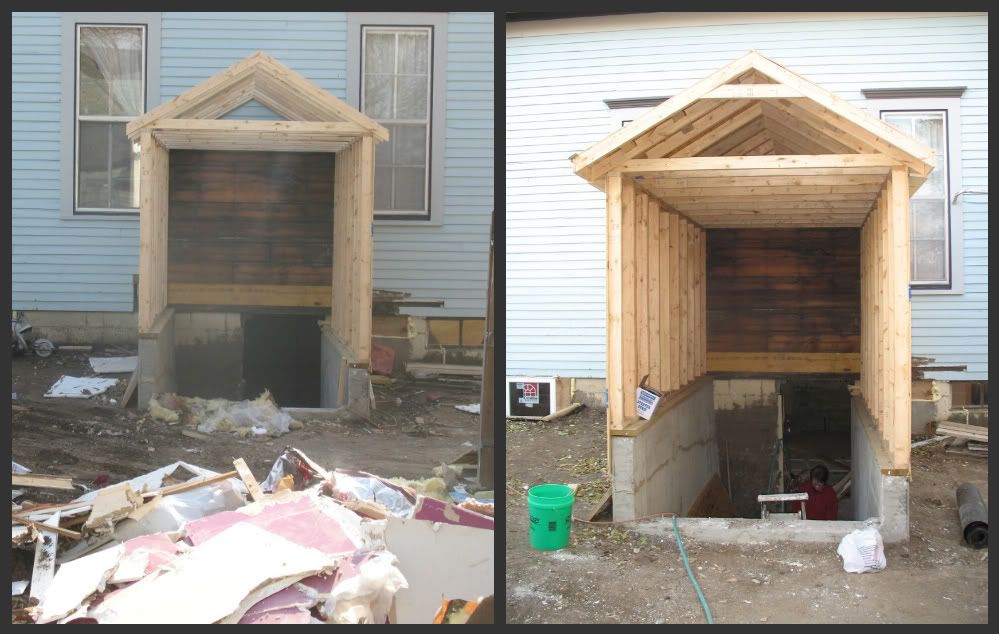 Before with the Mess After the Mess is cleaned up (and my mom in the hole)
After all that fun on the outside, my babe was not going to let the weekend end without getting his plumbing channels cut. So here he is showing off that he can cut and text at the same time. I think that women are supposed to think men operating power tools are sexy, but I'm just not seeing it. I don't get what is sexy about fumes being blasted into the air while sludge is being poured out all over the floor while the clothes he is wearing are going to have be washed in an industrial machine if he ever wants to wear them again which really translates, I'll be throwing those away and buying a pair at the New Image Thrift Store. Did I mention I will probably be the one cleaning up the mess on the floor and trying to blow that crap out of the house? But really, I AM impressed how he operates that thing. He cuts a really good piece of concrete (while texting).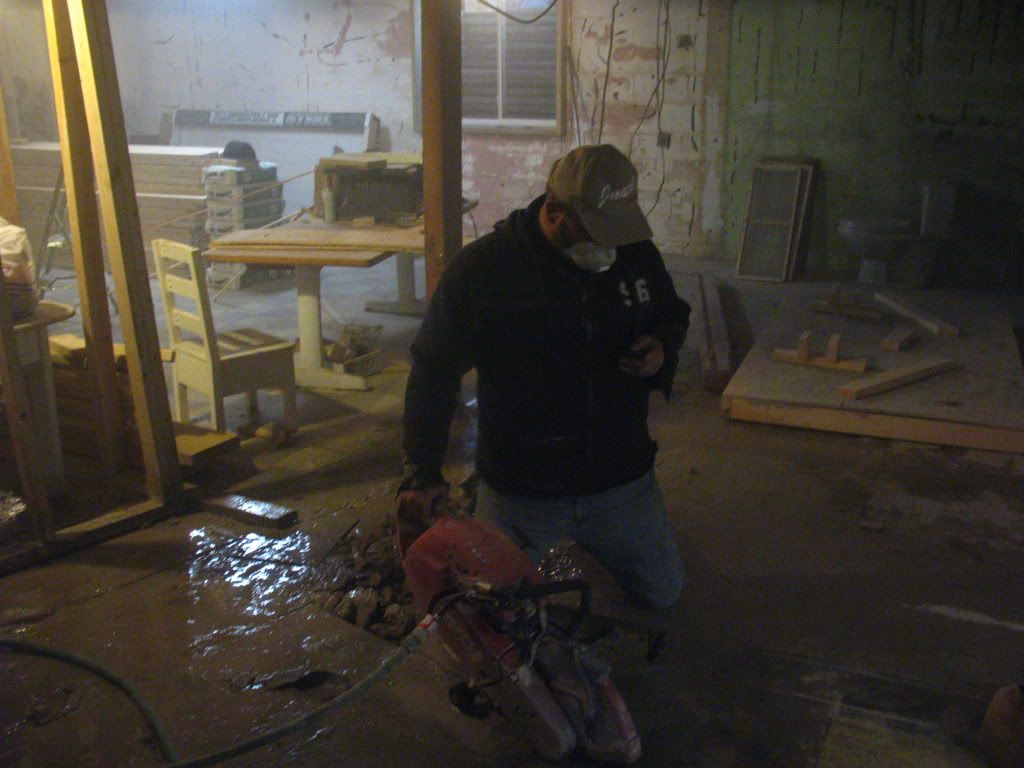 Amazing.