The past weekend just didn't feel very rewarding. I'm sure a lot was done, but it just doesn't feel like there is a lot to show for it. And I don't know about you, but these exterior pictures are beyond getting old. I really need to see something pretty.
For one thing, getting cement frames out after the cement is poured and cured is not an easy task. My babe and a few others worked on these things every night in the hope of starting on building up the structure on Saturday. Ugh.
Construction Genius and yep that's ME working in the background!
Because of our cement mishap that caused cement to push to hard against the forms and seep out every crack and crevice, there was some extra sledgehammering to be done to loosen things up.
I have to say, my Uncle Jaret is a master form-remover. Master everything construction really. It was mesmerizing to watch him remove a form in less than 30 minutes by himself. His techniques are a little more professional then banging and jumping on the wall technique we had been trying for several days. You mean we should remove the stakes and loosen the cement around the edges BEFORE we start trying to sledge the forms out of place? Brilliant.
With the forms out, the holes were filled in with dirt and my dad sledged like a madman to get all of the overflow cement out of the entrance hole. Mr. Levine helped throw chunks of cement out of the hole with me. What a work-out!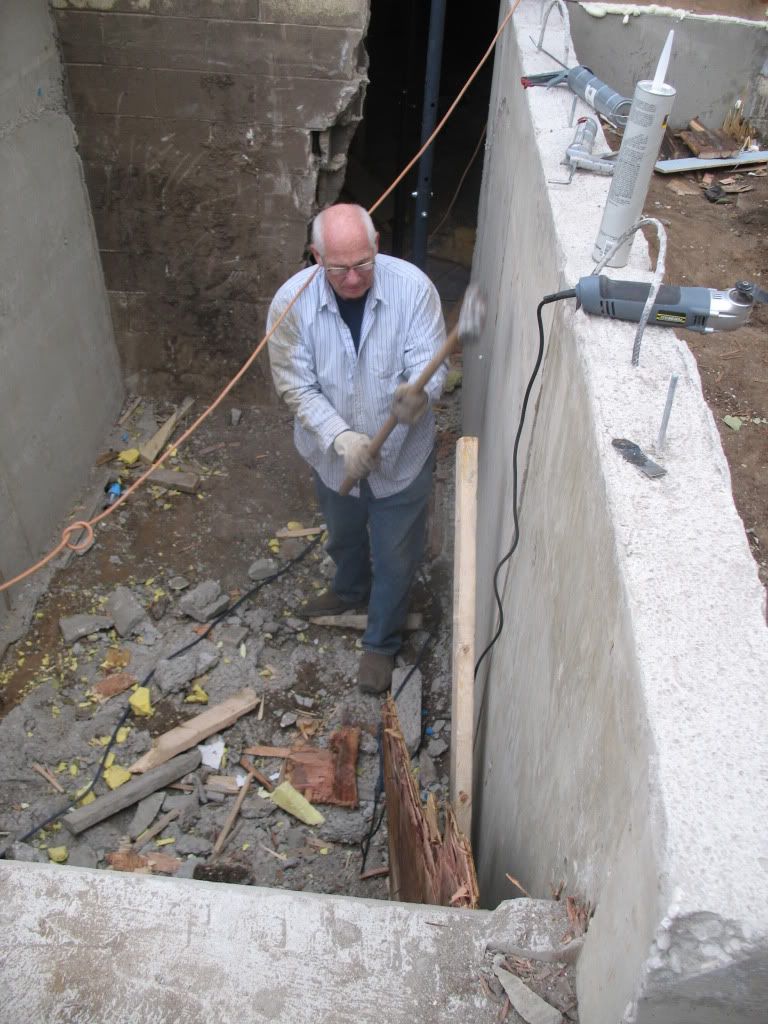 Thor's Hammer?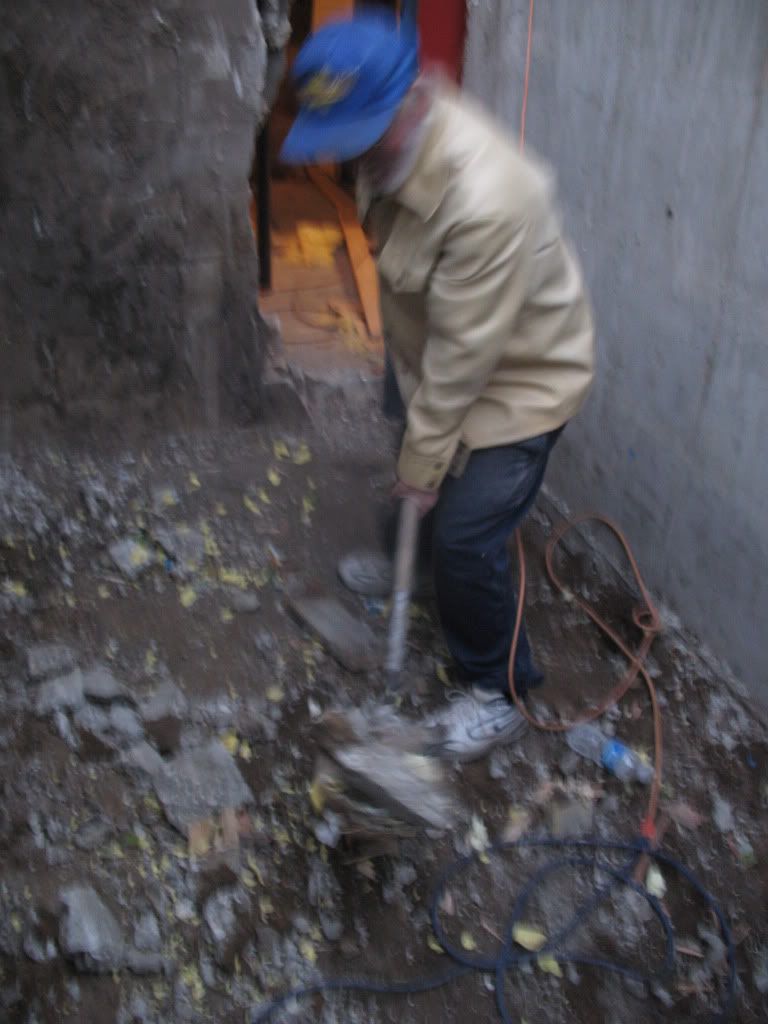 Larry Levine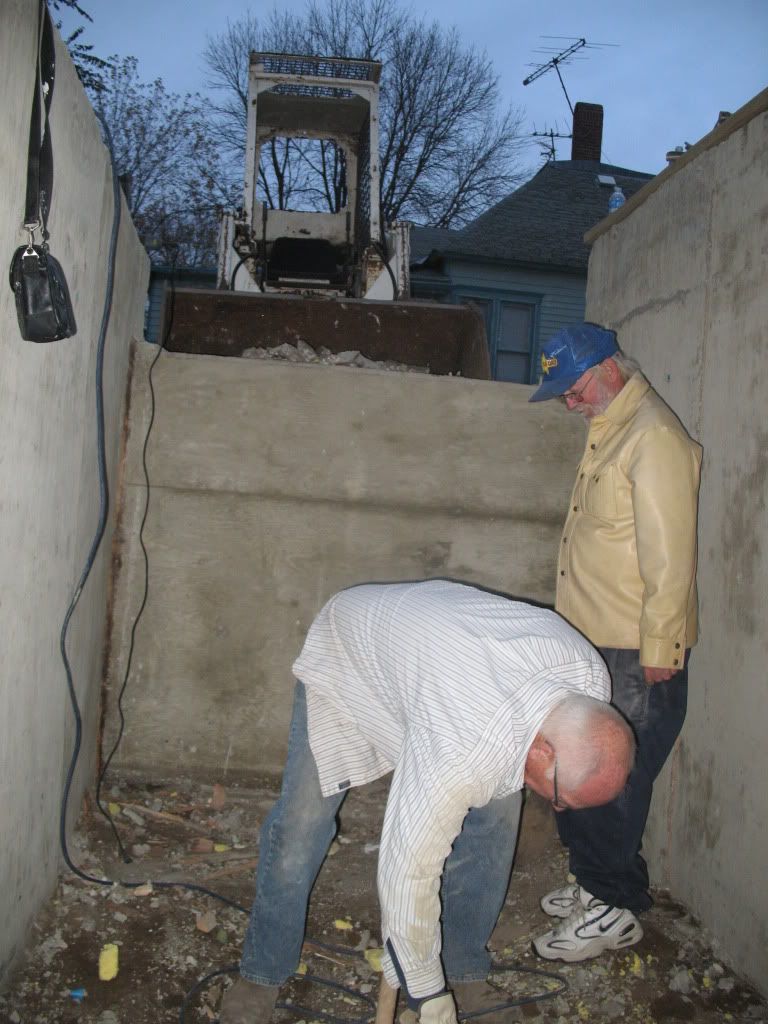 Darkness Falls

Here's my babe finally laying the first piece of green-treated lumber: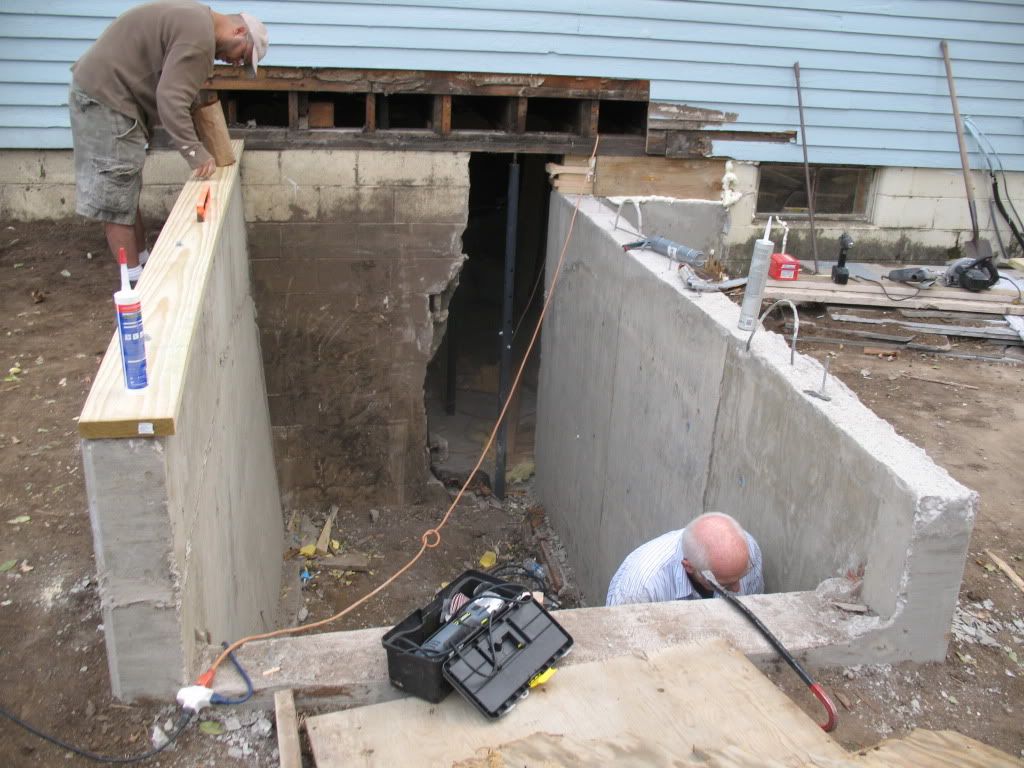 Yes, my dad is still working on getting the last of the forms out.