Our family is blessed with beautiful porched houses. Maybe you've never thought of it, but once you've spent a few mornings or afternoons sipping tea with your family in a comfy wicker chair or porch-swing-for-two, you'll understand what a blessing open porches truly are.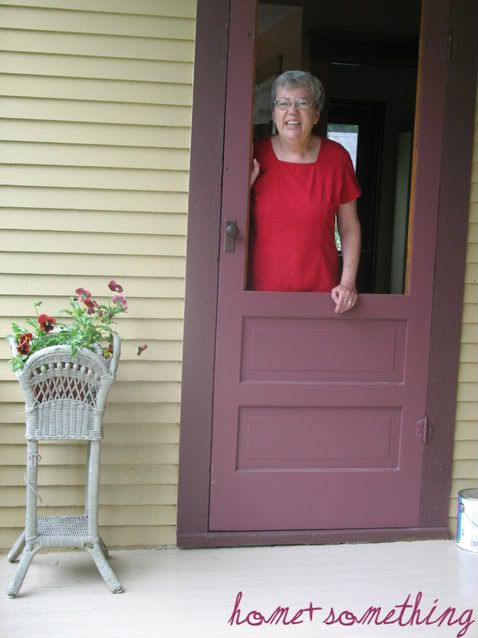 A part of small hometown charm, my Aunt Audrey (shown above in the door that is getting fixed) and Uncle Ron can be found serving up tea, coffee, and maybe even a little something to go with it nearly everyday they are home around 10am and 2pm. Passerby's are always encouraged to stop by.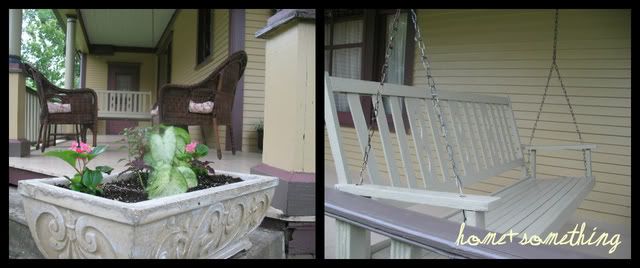 If a tea party can't be found there, you can usually wrangle up my parents to bring on the tea (especially iced in the summer) on their porch just a block south.
Another thing I love about my Hometown.
Anyone else blessed with enjoying tea on the porch?